April 21, 2015
---
The new version of the trading platform IQ Option, released in April 2015, demonstrated innovative focus of its developer. Updated interface of the system became much more interesting, more functional and more comfortable. New tools provided to improve the efficiency of the trader appeared in this version.
Night Theme of the Interface: Success Is More Evident
Fascinating system interface is thought out to the last detail - only the data that you need, shown in a modern, bright, graphic design.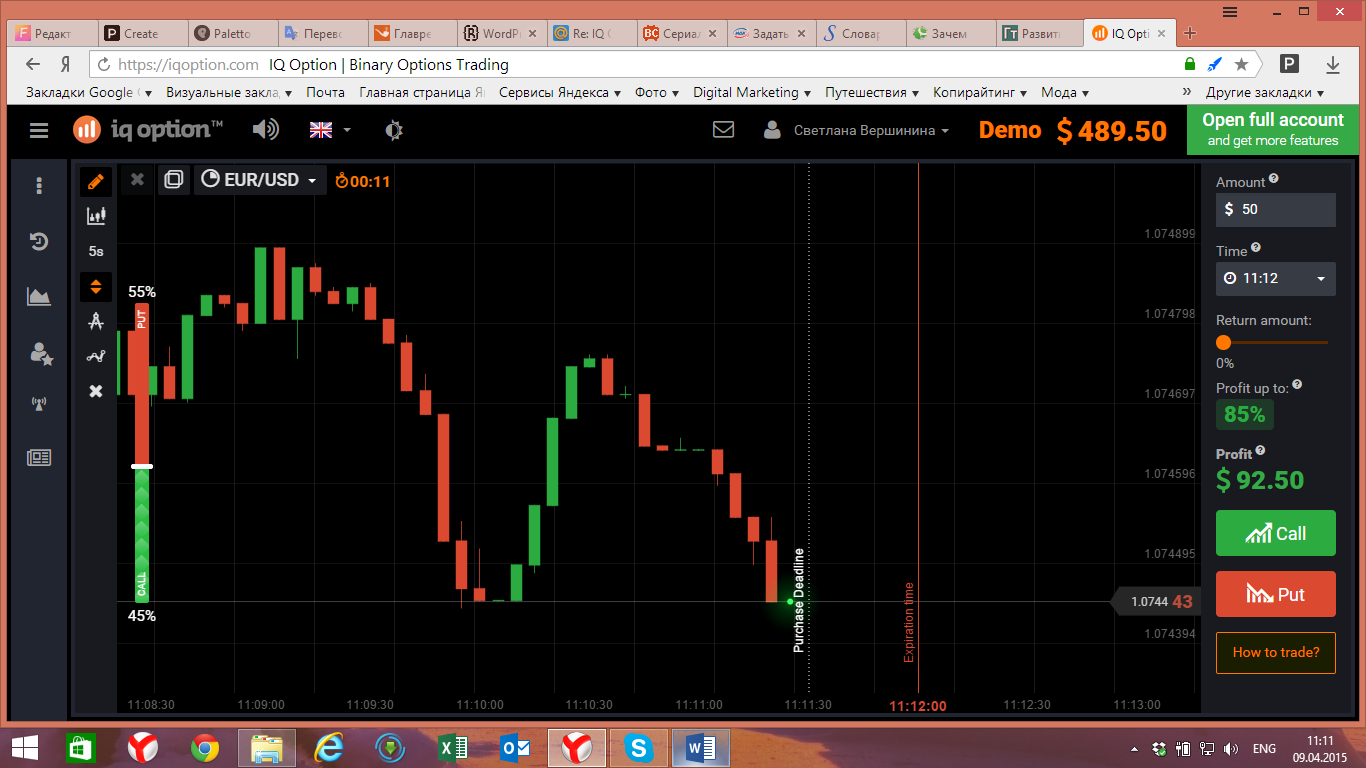 Nothing will distract you from the main issue.
4 Graphs on 1 Screen: It's Incredibly Easy to Control the Process
Now you can watch the quotations on a single screen. There is no need to have multiple monitors or switch between windows. You can hedge the risks or bid on various assets - it is much easier to do so in an updated compact design.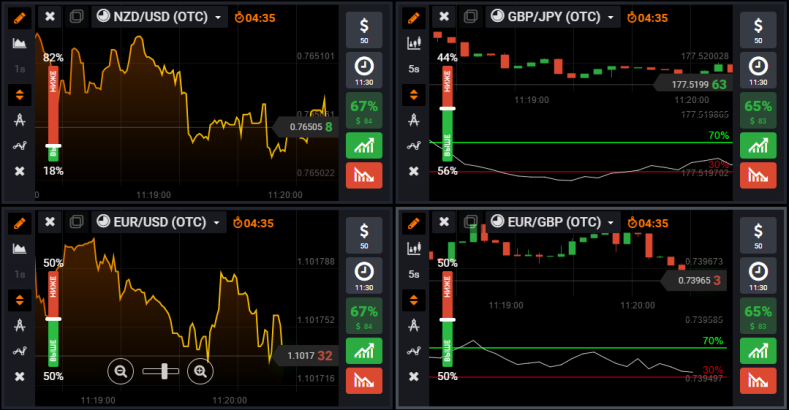 Market News in Eyesight: Now It's Rather Easier to Monitor Economic Events
Monitor changes on financial markets shown directly in the system now. You can watch key newsfeed from the financial portal www.investing.com live to the left from the quotations.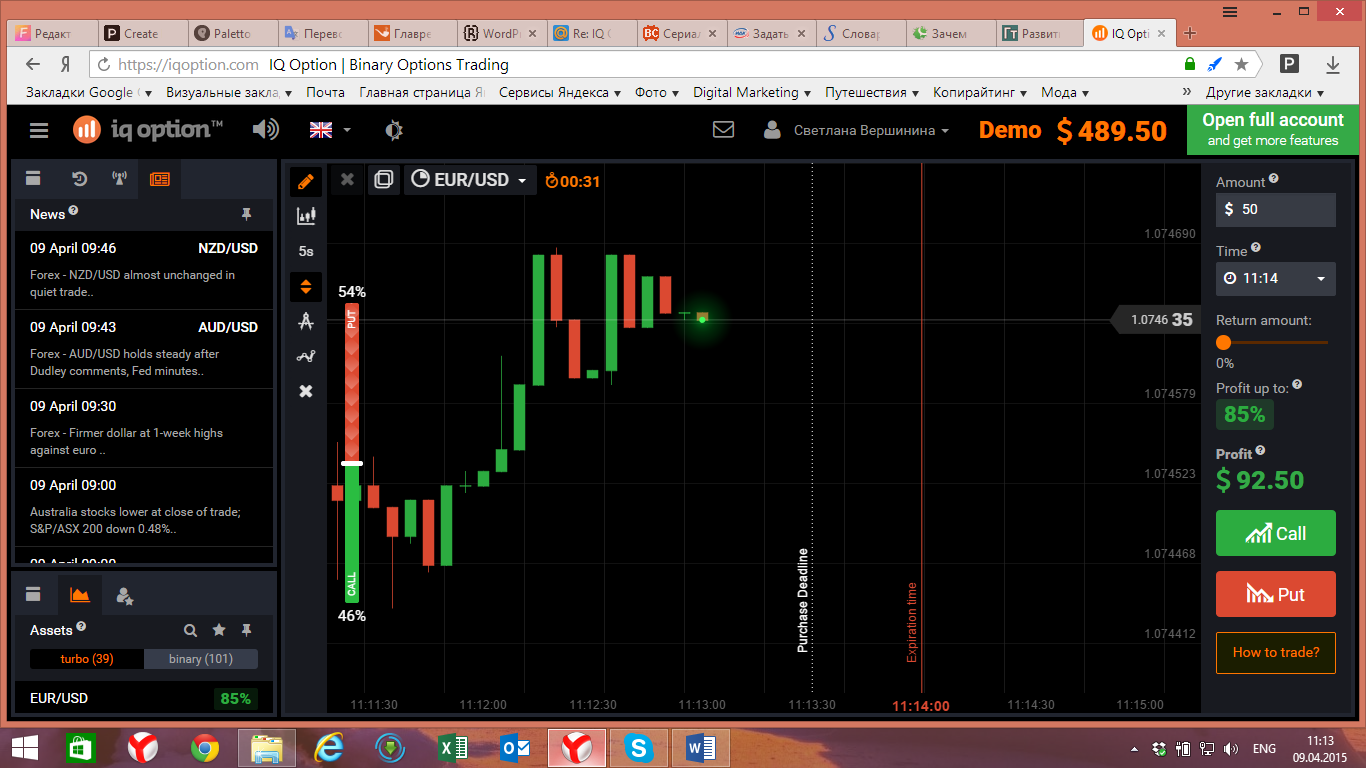 Indicators and Constructions: Shown in Completely a New Way
Are you good in technical analysis? Identify trends using visual constructions. Nothing extra on the black background now – only the graph and bright lines of support/resistance.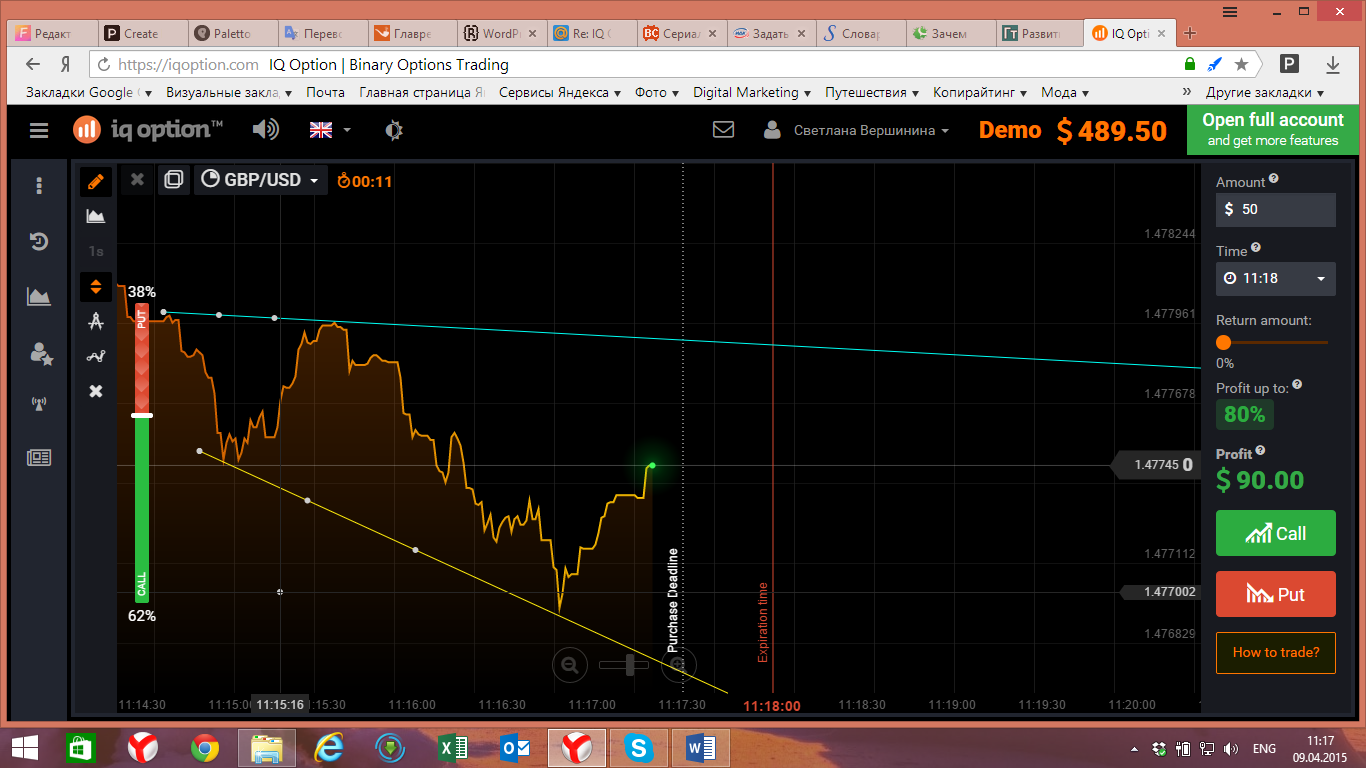 Put one or more indicators on the graph – e.g. phenomenally effective John Bollinger indicator and others. You will make the most precise forecasts with new contrast pictorial cues.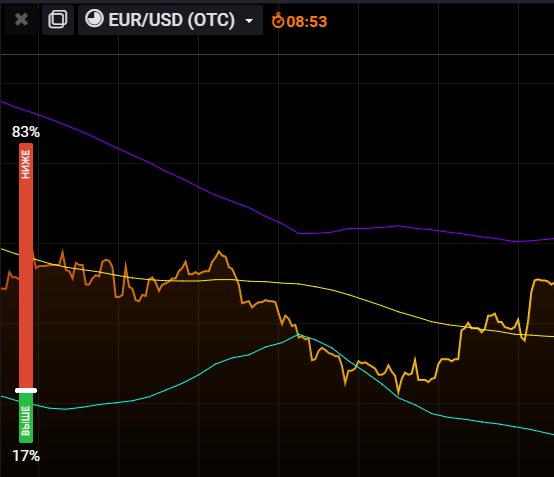 Live Signals: New Level of Work
Capture the moment for correct forecasts with analytical tool called "Signals". All market trends in automatic mode are displayed on the left side from the graphs. You can see at a glance the direction of movement for each asset.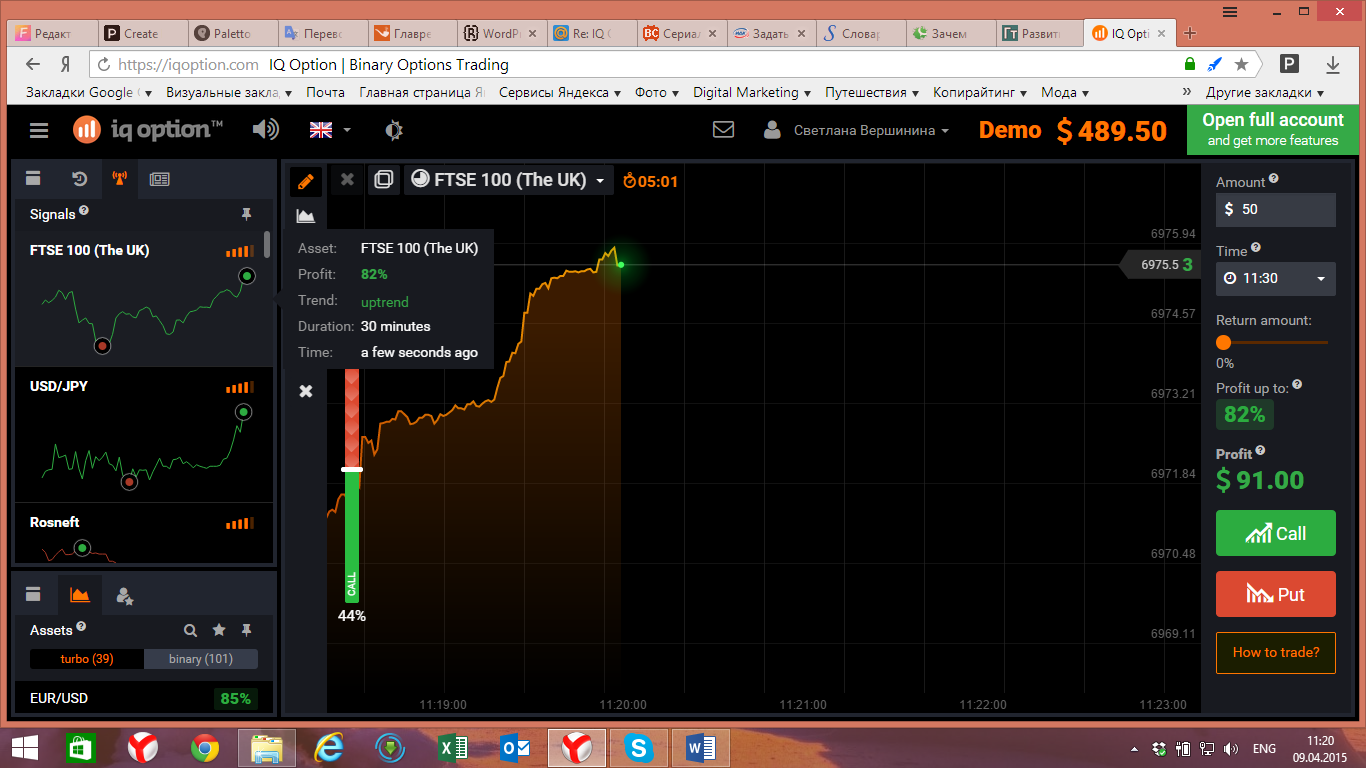 "Trader's Choice": Your Idea of the Trade Complexity Will Surely Change
With all the unpredictable behavior of the graphs and the absence of any clear trends, you can apply to "Audience Assistance". Indicator "Trader's Choice" as a beacon in the stormy sea will always show you the opinion of your counterparts.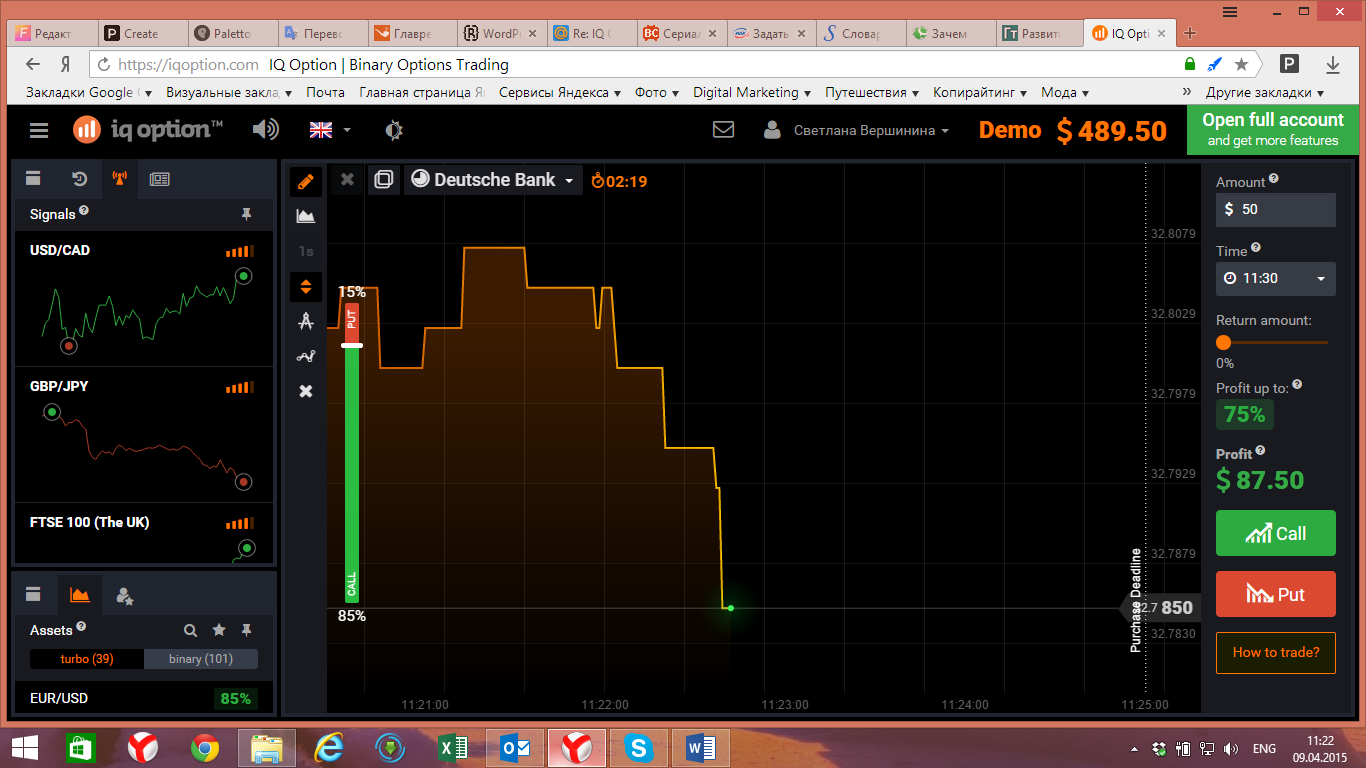 Configuring the Platform for Yourself: an Expanded Field for Actions
Your strategy is based on the "candlestick" chart? It is necessary for you to examine the quotations of other currencies to make a forecast for the selected currency pair? Would you like to easily switch between assets? Nothing could be easier. Adjust the flexible interface for your trading strategy, placing all the items needed on a single screen.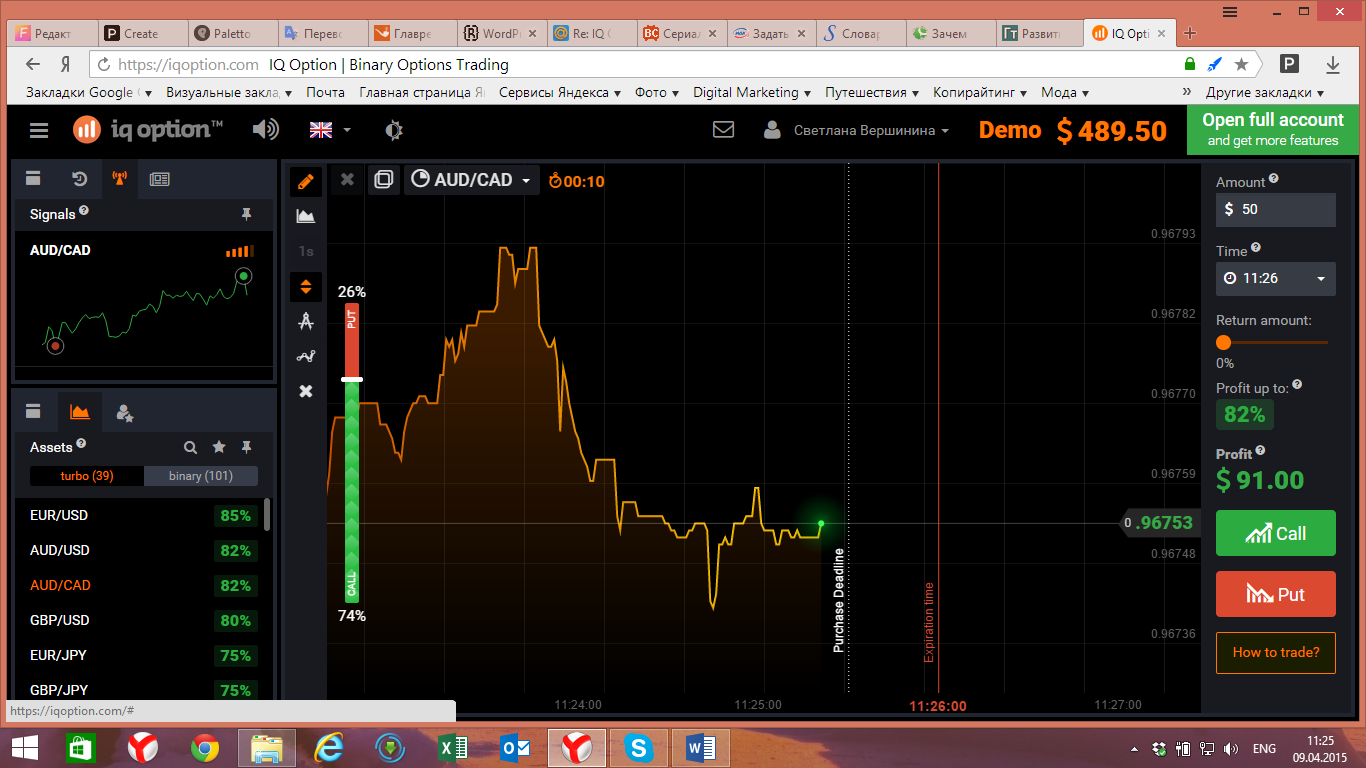 iOS and Android Interfaces: Comfortable Freedom
By trading on mobile devices, the world is open to you. With IQ Option's convenient interface, transactions can be closed with ease and fun on iOs and Android applications.


Social Networks Integration: 100% of Success
Publish profitable trades on either Facebook or VK wall by a single click. Show your success to the friends and get $45 to the account upon your friend's registration and also get additional 1% of his turnover.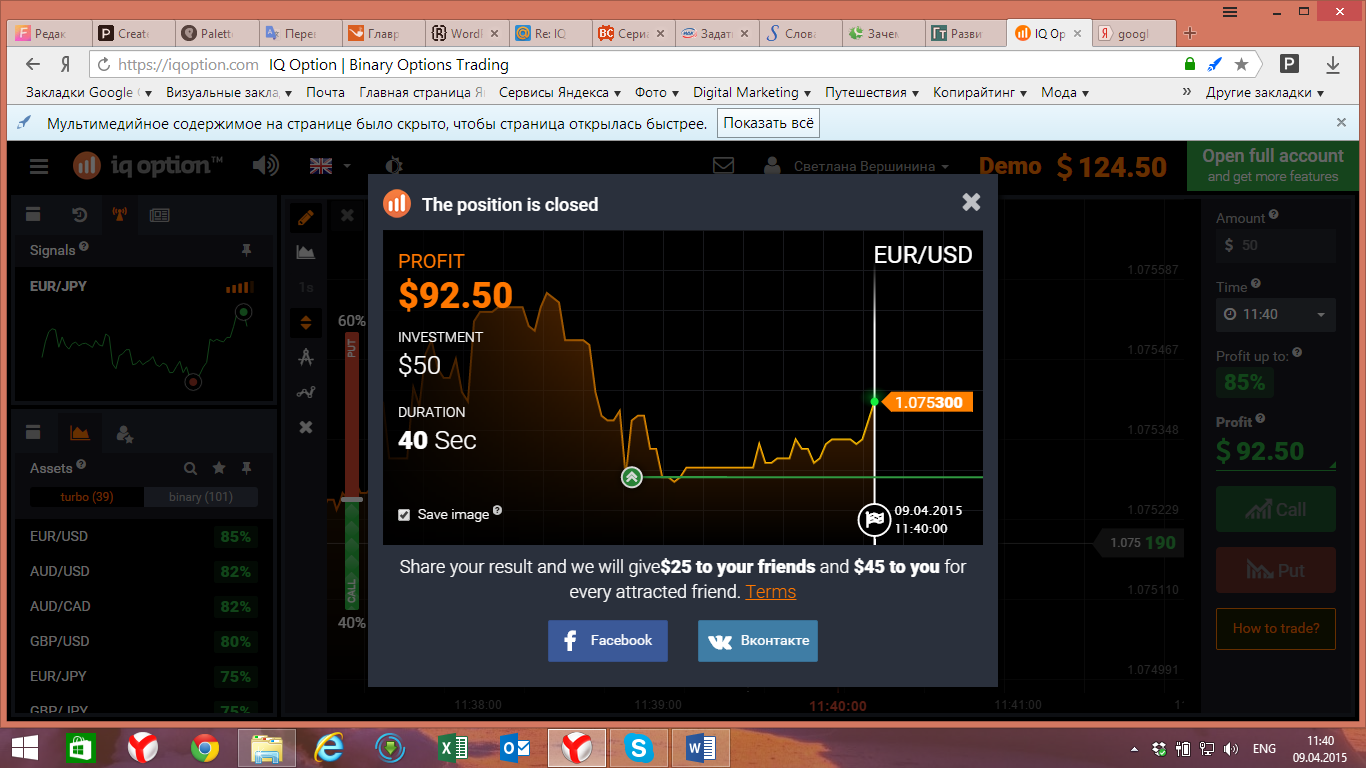 Transaction History: All the Moves Recorded
As to the new version, transaction diagrams are stored in the system. You can always apply to them to follow the trend or analyze your strategy. Learn more about strategies in the next chapter.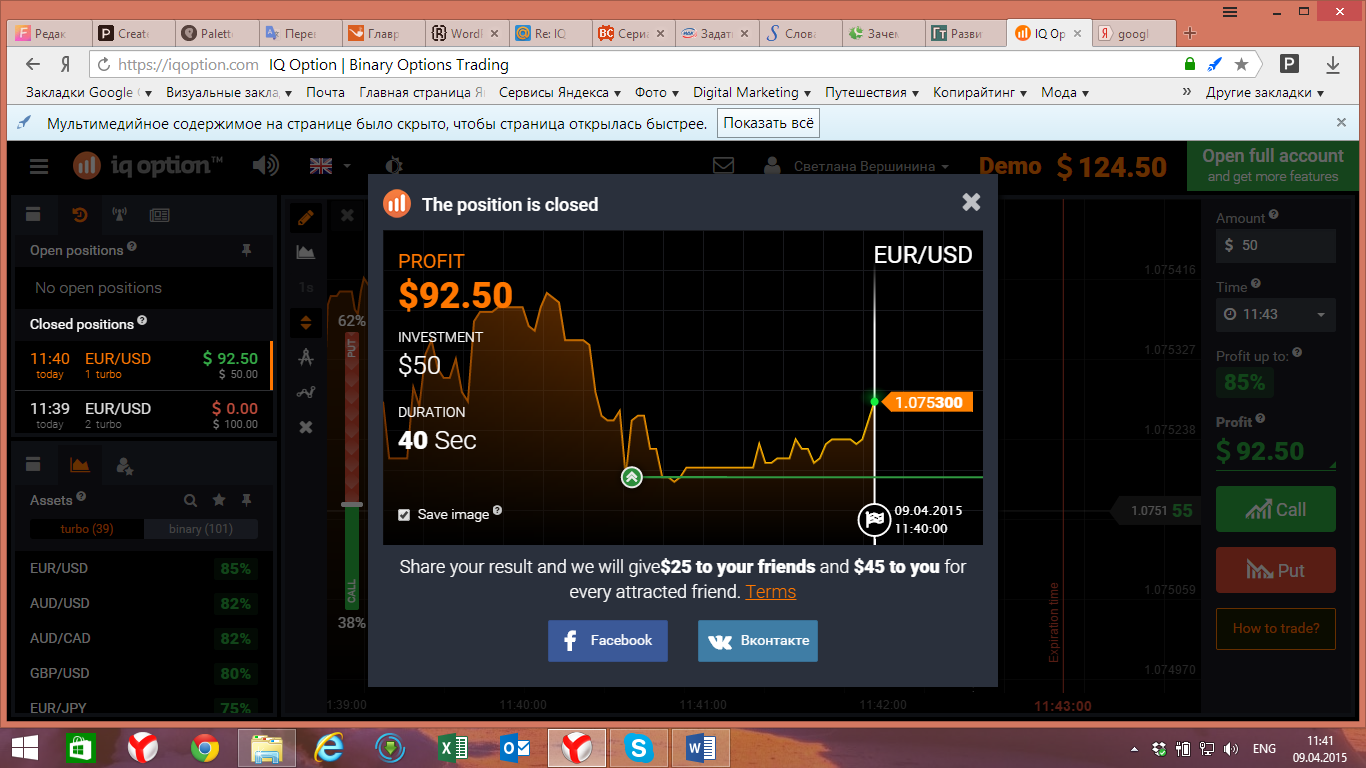 Successful Strategies: Studying and Improving the Results
Analyze both your own and other people strategies. Learning from the experience of the best traders is incredibly easy now – just open the trades' rating for the last 3 hours, day or week. Compare your findings on the market with the ones of the top traders. Analyze the information. Improve your results.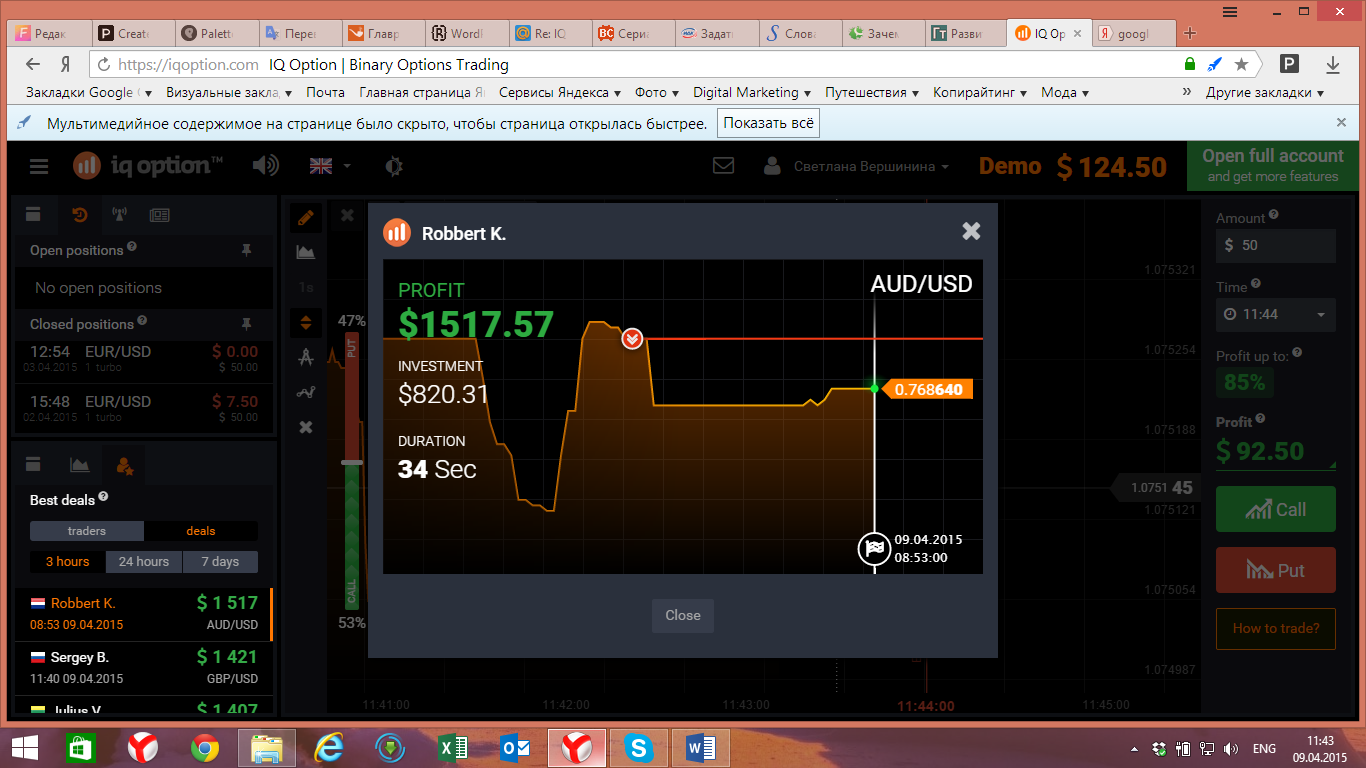 Once getting into the TOP of traders or transactions will be a pleasant surprise for you.

Good luck in trading with IQ Option!
Publication source
---
October 26, 2016
We are pleased to announce the launch of FxPro's new Telegram channel! Telegram is a messaging app, focused on speed and security, available across many platforms including desktop, mobile, and web versions...
---
October 26, 2016
FortFS is pleased to announce that from 25 October 2016 we start operating Local Banks withdrawals.Now, if you deposit with our IBs and want to withdraw min 500 USD or more you can choose in your cabinet to withdraw funds to your local bank account and we will process this transfer within 48 hours...
---
October 26, 2016
Fort Financial Services is pleased to announce its participation at the 17th MENA Financial Forum & Expo, this time as a Silver Sponsor nominated in 3 categories: Best ECN/STP Forex Broker, Best Islamic Forex Broker and Most Trusted Forex Broker. Vote for us here...
---