The US dollar was traded upwards on Monday before 2-day FOMC meeting which starts on Tuesday amid inconsistent statistics. The US industrial output growth exceeded expectations – at the same time pending home sales dropped at the fastest rates for more than two years. The pound fell after a weak CBI Distributive Trades Survey.
The US industrial output in September rose by 0.6% compared with the prior month while a growth by 0.4% was forecasted. The indicator has been growing for two months already. The growth in September returned industrial output to its average of 2007 for the first time since recession. Capacity Utilization Rate increased to 78.3% in September, the highest level since this February – in comparison with 77.9% in August and the forecast of 78%.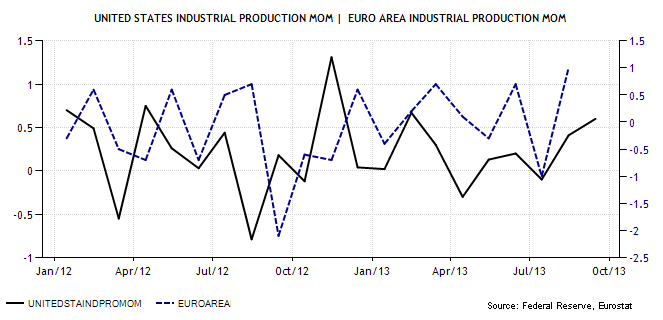 Pending home sales declined for the fourth consecutive month in September due to higher mortgage interest rates, higher home prices and budget uncertainty. The Pending Home Sales Index fell by 5.6% in September to 101.6 from a downwardly revised 107.6 in August – which has become the lowest reading since December, 2012. At an annual rate the index fell by 1.2%, which became the first annual decrease for 29 months.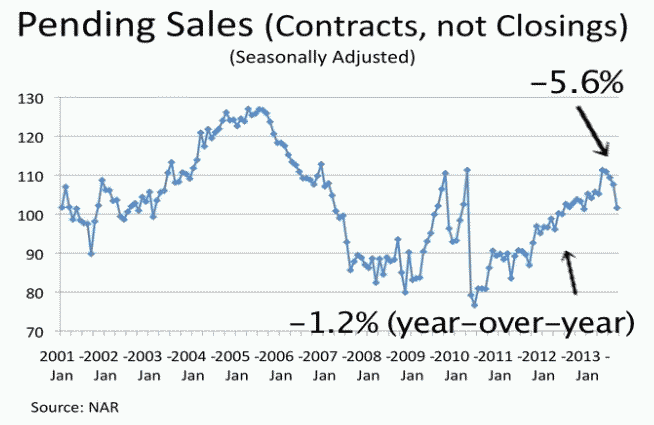 The pound fell after a weak CBI Distributive Trades Survey, the euro also slightly fell. According to the CBI, Realized Sales slumped unexpectedly in October from more than a year height 34 to 4-month low of 2 while a decrease only to 31 was expected. At the beginning of the day the pound rose after Hometrack Housing Prices which showed price growth in October for nine months in a row – by 0.5% at a monthly and by 3.1% at an annual rate.
Bank of England member Miles warned on Monday against premature interest rates increase having called it catastrophic despite recent signs of economic growth. Bank of England Meeting Minutes published last week raised expectations of an earlier start of interest rates increase than in 2016. BOE Chief Economist Spencer Dale also said that the Bank of England wouldn't raise interest rates until unemployment rate fell significantly in the UK.
Meanwhile, Italian Business Confidence rose to its high in October for more than two years despite weak domestic demand. The index grew to 97.3 from 96.8 in September while index decrease to 96.3 was forecasted.