The US dollar was traded upwards on Monday Vs most major currencies amid the yen fall Vs the dollar to almost 6-month low and correctional decrease of European currencies. On Monday there was little significant statistics and the dollar ignored weak housing market data. The pound fell amid weak real estate market data in the UK. The yen and Swiss franc dropped after the nuclear deal with Iran had been reached due to reduced demand for safe-haven currencies.
According to the National Association of Realtors the U.S. Pending Home Sales fell in October to its low from December, 2012. Pending Home Sales Index has been falling for five months and dropped by 0.6% in October while it was expected to rise by 1.3%. Prices and borrowing cost growth has a negative impact on housing market recovery.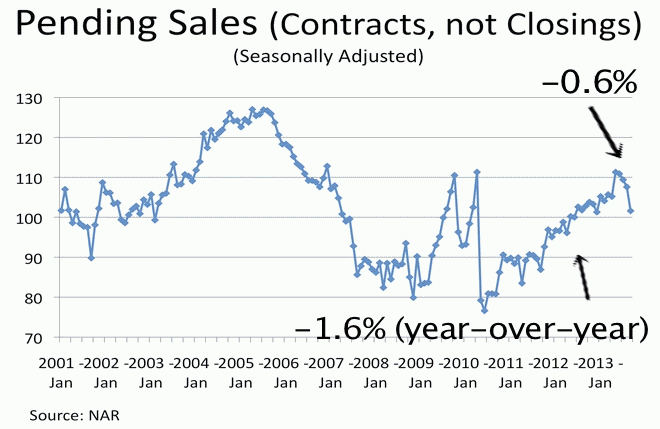 Dallas Fed Manufacturing Activity also turned out worse than expected and fell to 1.9 p. in November compared with 3.6 p. in October. Meanwhile, according to the opinion poll of economists held by Philadelphia Fed, the US economy will grow at faster rates next year, which will lead to labour market strengthening. A faster decrease of unemployment rate will let the Fed accelerate QE tapering.
The pound fell considerably on Monday after the release of the UK weak housing market data. According to the British Bankers' Association BBA Mortgage Approvals fell to 42.8 thousand in October from almost 4-year high of 43.2 thousand in September while its growth up to 45 thousand was expected. The euro was also traded downwards; it was negatively influenced by the statements of some ECB members. ECB Governing Council member Ardo Hansson said that the European central bank still had room to reduce interest rates and it is technically ready to take the deposit rate to the negative zone.
ECB's Christian Noyer said that interest rates must stay low for an extended period, or even lower if need be, for price stability in the euro-zone. ECB's Benoît Coeuré announced that inflation drop in the euro-zone continued – although there is a hope that it will not progress to deflation because the economy is recovering.
The yen fell to almost 6-month low against the dollar after reaching a nuclear deal with Iran. On November 24 after 10 years of negotiations in Geneva a deal on partial relief from some economic sanctions against Ian was reached in exchange for a partial shutdown of its nuclear program. Bank of Japan Governor Haruhiko Kuroda marked on Monday a progress on the way to reaching the target inflation level of 2% although he admitted the plan too ambitious considering 15 years of deflation in Japan. Deputy Minister of Finance said that deflation was coming to an end and the economy started recovering.
Canadian dollar reached 4.5-month low Vs dollar on Monday amid oil price decrease after Iranian nuclear program deal that allows weakening some economic sanctions against Iran. Swiss franc also dropped. Swiss National Bank chairman Jordan said on Monday that Swiss franc was still highly valued and the central bank was ready to unlimited currency interventions to defend the franc rate.