February 11, 2015
---
EURUSD
Buy on a level breakthrough of 1.1363 with 1.1496 target. Stop loss = 1.1310.
Reason for the trading strategy
The euro rebounded from the support level 1.1269 after the rumors that the three creditors will not demand debt repayments from Greece within the next 6 months. Greece will probably have to repay its debts with interest in six months' time. In the short term, the euro could break the upper limit of the 1,1269-1,1363 range .
EURUSD, H4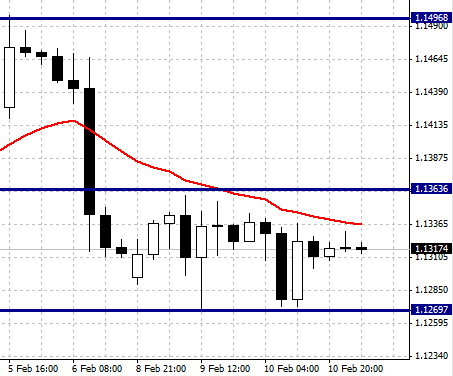 Publication source
---
EXNESS information
EXNESS reviews
December 2, 2016
It's not bee the economy that has been driving the dollar over the past 3 weeks, of that we can be pretty sure. Rather, it's been expectations of tax cuts and spending increases, together with incentives for dollar repatriation under the new President...
---
December 2, 2016
The Oil prices jumped on Wednesday after the organisation members agreed to pare production first time since 2008, to reduce global oversupply, which made the prices collapse by half since mid-2014...
---
December 2, 2016
The latest data on the UK construction sector was released this morning, and will likely be seen as positive overall as the recovery from the Brexit shock appears to be persisting. Despite this the FTSE 100 is under pressure this morning...
---