March 11, 2015
---
Sell on a level breakthrough of 0.7227 with 0.7175 target. Stop loss = 0.7277.
Reason for the trading strategy
In January, the volume of industrial production in China decreased from 7.9% (y/y) to 6.8% (y/y), investment in fixed assets decreased from 15.7% (y/y) to 13.9% (y/y), and retail sales decreased from 11.9% (y/y) to 10.7% (y/y). The data reflects a decline in the business activity in the largest Asian economy, which could put pressure on commodity assets.
NZDUSD, H4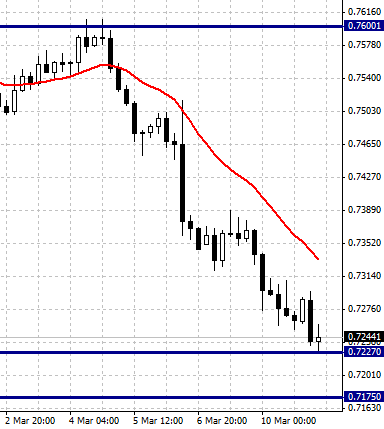 Publication source
---
EXNESS information
EXNESS reviews
September 30, 2016
The global equities rally led by the gains in the energy sector after the OPEC members cut a deal in Algiers, despite the market scepticism and repeated statements that the Oil officials in Iran and Saudi Arabia are not able to find a middle ground in the current conditions...
---
September 30, 2016
In a huge surprise to the market, members of the Opec cartel agreed to cut production by as much as 700,000 barrels a day with some predicting that this may be the start of a new upward trend for oil...
---
September 30, 2016
Brent rose in the European session after a surprised OPEC decision to cut oil output. Moreover, a draw in U.S. crude stocks gave an additional support for oil prices...
---