13 March, 2015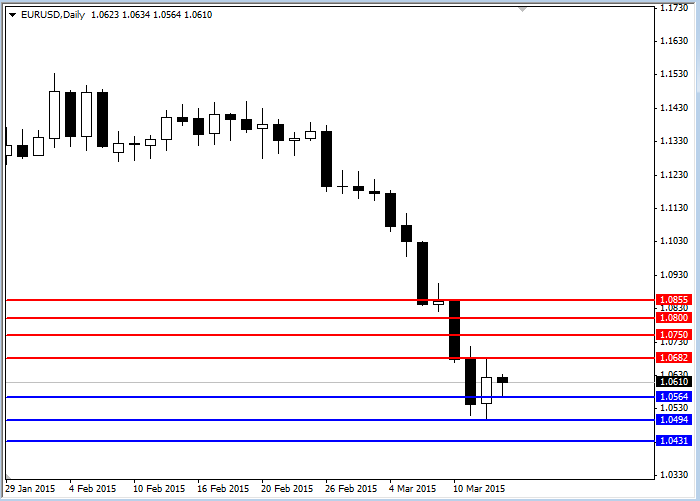 Current trend
EUR/USD regained ground yesterday after a protracted fall. The greenback was under pressure due to US downbeat data. The volume of retail sales reduced by 0.6% instead of growing by 0.5%, as expected. Negative sales dynamics have lasted for 3 months in a row. Last assessment period showed a 0.8% decrease. Analysts are linking the depressive statistics to a longer winter season in the northern states which holds back business activity.
However, EUR/USD failed to really claw back previous losses as the euro is weak due to the ECB's current QE program.
Support and resistance
Resistance levels: 1,0682 (yesterday's maximum), 1.0750 (consolidation zone on 10th March), 1.0800 (important psychological level), 1.1855 (10th March's maximum).
Support levels: 1.0564 (minimum of the Asian session), 1.0494 (yesterday's minimum), 1.0431 (minimum recorded in August 1997).
Trading tips
Go short after a level of 1.0560 has been broken down. Short-term target - 1.0500, main target - 1.0431. Buy from a level of 1.0690 with targets at 1.0750 and 1.0800
Andrey Cherkas
Analyst at LiteForex Investments Limited
---
---