April 8, 2015
---
Sell on a level breakthrough of 119.68 with 118.79 target. Stop loss = 120.30.
Reason for the trading strategy
The Bank of Japan has kept unchanged its policy of increasing the monetary base by 80 trillion yen per year. The Bank of Japan kept its principal assessment of the economy unchanged. According to the regulator, the national economy is following a trend of moderate recovery. It is unlikely that additional monetary easing will be required in the country.
USDJPY, H1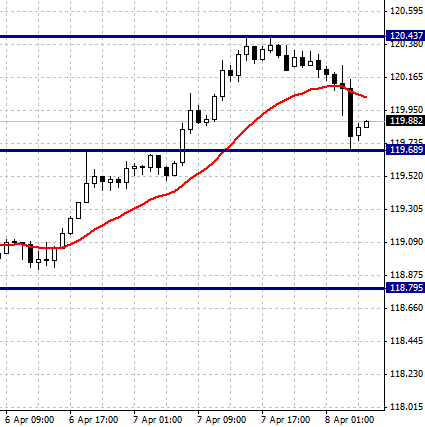 Publication source
---
EXNESS information
EXNESS reviews
September 28, 2016
US Dollar can't get out of the range of 95.00-95.50 after the FED has investors waiting for the results of Algiers meeting, where Oil officials will try to work out measures to level energy market volatility...
---
September 28, 2016
As discussed yesterday, markets will increasingly obsess about the US election over the coming few weeks, but beneath that the economy will determine if the Fed hikes interest rates before the year is out...
---
September 28, 2016
Financial markets may experience extreme levels of volatility in the coming weeks as the catalytic combination of sporadic oil prices, ongoing Brexit anxieties and anticipation ahead of the U.S presidential election leave investors on edge...
---