April 17, 2015
---
It has been a fairly quiet day on the data front in Asia, which has kept the major FX pairs within their short-term ranges. This may come as welcome relief to traders in the region after this week's heightened volatility due to massive amounts of headline data from within Asia and geopolitical events moving asset markets throughout the world.
Despite the big moves this week, including some persistent USD weakness over the last few days, USDJPY hasn't been able to break through an important support zone around 118.60/80. The market's lack of faith in yen is holding the pair back, despite the return of safe haven flows.
The yen is suffering under the BoJ's massive QEE program and a push from within Japan for foreign debt. The former problem could be further exasperated by more stimulus if we don't see a pickup in inflation soon – the recent wage negotiations provide a glimmer of hope in an otherwise fairly gloomy outlook for inflation.
From a technical perspective, our bias is mildly higher above the aforementioned support zone, although it does remains in a medium-term downward trend. The end result may be some short-term strength above 118.80 within a broad sideways trend. Below 118.00, the pair may attempt to test support around 118.30.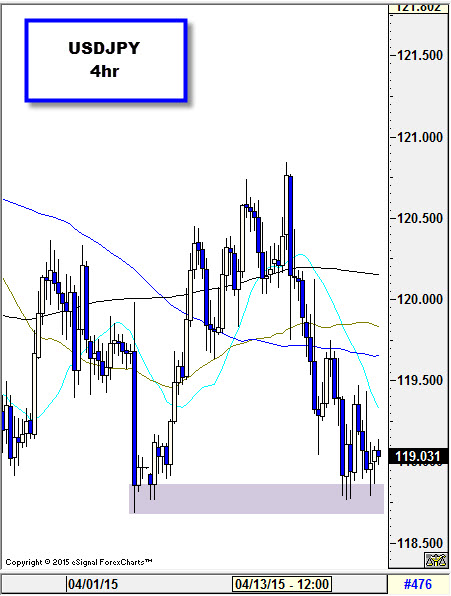 Publication source
---
FOREX.com information
FOREX.com reviews
September 23, 2016
The market is in need of a new narrative. The Fed meeting in December is too far off and for now, the US election is not something that entices excitement. With central banks on hold, markets are pushing the envelope in terms of risk...
---
September 23, 2016
On Friday, the evergreen buck regained some ground against other key currencies, as markets kept digesting the Fed's latest policy decision...
---
September 23, 2016
The US Dollar rebounds after a substantial selloff led by the FOMC decision to leave the interest rate unchanged. The Dollar index, which tracks the US currency against major peers, recoiled with support at a 95.00 level on Thursday, adding 0.05% to the 95.36 price in the early Friday session...
---