May 12, 2015
---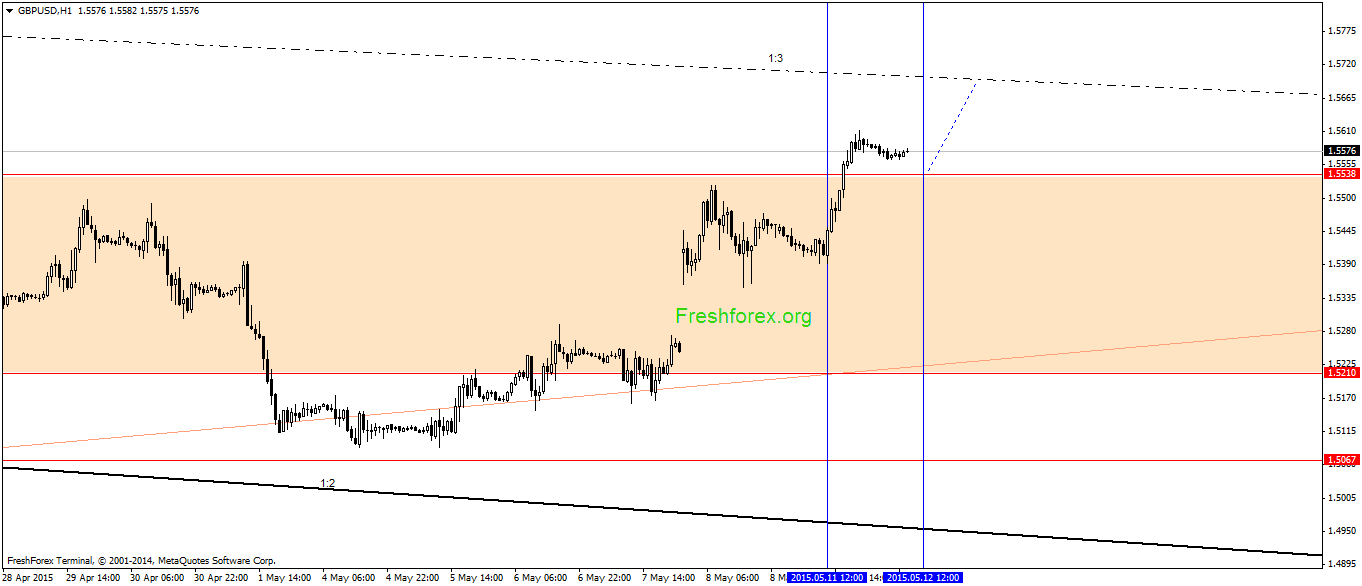 GBPUSD Í1. Growth from 1.5538 1:3 to corner.
Intraday reversals with Í1 timeframe according to terminal time of FreshForex: 11:00, 12:00, 17:00, 20:00.
Reversals of current week under D1 timeframe (numerology): May 11 at 20:00, May 14 at 04:00.
Reversals of current month under D1 timeframe (astrology):: May 13, 22, 28.
All reversals represented in the review are assumed points of reversal and over time dates can change.
Publication source
---
FreshForex information
FreshForex reviews
February 21, 2017
Gold weakened on Monday amid a light market as American stocks were closed due to the President's day celebration. Market players wait for further hints regarding Fed's rate hike timing...
---
February 21, 2017
Despite the assurance about the soft Brexit from the British Prime Minister the in consideration of the bill has been proving opposite, and the suppressing growth attempts of the British currency...
---
February 21, 2017
After a muted trading session on Monday due to the U.S. holiday, the USD is finally showing signs of strength in early Asian trade as investors await economic data, speeches from several Fed Presidents, and minutes of the latest FOMC meeting.
---