May 13, 2015
---
Buy on a level breakthrough of 1.1280 with 1.1390 target. Stop loss = 1.1230.
Reason for the trading strategy
If in the near future, the ECB increases funding for Greek banks in the framework of the Emergency liquidity assistance program (ELA), demand for the euro will rise. The euro is currently close to the 1.1280 level after the publication of generally favorable economic statistics for Germany and France. GDP in France increased by 0.6% (q/q) in Q1 2015, with a forecast of 0.4% (q/q). A similar figure in Germany was below expectations, reaching +0.3% (q/q). However, in April, inflation in Germany was higher than the expected figure of +0.5% (y/y). At 9.00 GMT, it is worth paying attention to the data on the eurozone's industrial production and GDP.
EURUSD, H4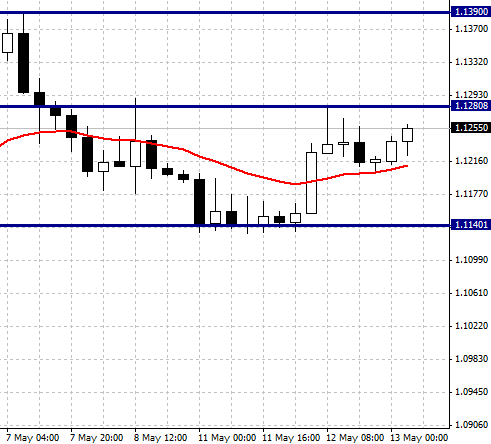 Publication source
---
EXNESS information
EXNESS reviews
December 8, 2016
It seems that everything is clear the ECB will extend its asset-purchasing program, and send the euro lower. But banks smell a rat in this announcement. The ECB should introduce more easing measures...
---
December 8, 2016
The currency market has lost some volume, as traders are closing their positions ahead of Christmas and New Year's celebrations. Investment funds are in no hurry to open new positions; they rather prefer to be actively trading in January...
---
December 7, 2016
The yield of the Italian sovereign debt fell on Tuesday as the focus moved to the political uncertainty on the market. After Renzi's crash on the weekend and the expectations of the ECB measures to deal with the possible fallout of the financial markets...
---