21 May, 2015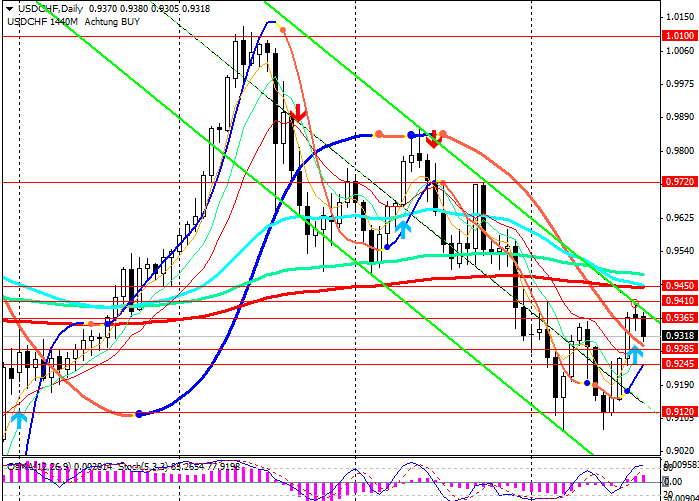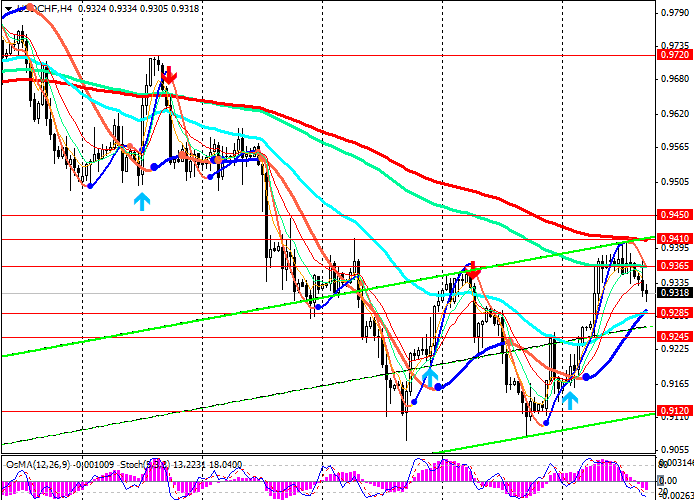 Current trend
If we trace movement of the pair USD/CHF since 15 of January when the National Bank of Switzerland decided to decouple the rate of the national currency from the Euro, we will notice that the pair is trying to reach 0.9450, moving in the channel of 0.9720-0.9120. Despite the efforts of the Swiss regulator to weaken the national currency, Swiss Franc continues to act as a safe haven. Nevertheless, the pair remains vulnerable to the events in the USA and Eurozone.
During today's Asian session the USD has corrected versus the major currencies after the release of the minutes of the US Fed meeting on Wednesday, which says that the increase in the interest rate is unlikely in the mid of the year. The leaders of the US Fed expressed doubts about the necessity of the interest rate increase after the release of the US negative statistics last week.
In the medium-term the pair is supported by positive attitude of the market to the USD, negative interest rates of Switzerland and the threat of intervention from the National Bank of Switzerland.
However, the rise in the pair USD/CHF is restricted by the demand for Franc in the declining pair of EUR/CHF. In May, the index of economic sentiments in Switzerland demonstrated growth (–0.1 versus –23.2 in April, as per ZEW Credit Suisse), which also supports Franc.
Support and resistance
On the four-hour chart the price has rebounded from the levels of 0.9410 (ÅÌÀ200) and 0.9365 (ÅÌÀ144) and is now moving down to the nearest resistance level of 0.9285. The indicators OsMA and Stochastic are in the sale zone.
Support levels: 0.9365, 0.9410, 0.9450
Resistance levels: 0.9285, 0.9245, 0.9120
Trading tips
For the period while the market is affected by the minutes of the US FOMC meeting, it makes sense to open short positions with the nearest targets of 0.9285 and 0.9245 and long-term target of 0.9120. Future dynamics will depend on the market's attitude to the USD. The bottom limit of the downward channel (green color on the daily chart) is at the level of 0.8900. Alternative scenario is the movement in the pair to 0.9720, after breakdown of strong resistance level of ÅÌÀ200 and the price level of 0.9450.
---
---