4 January, 2016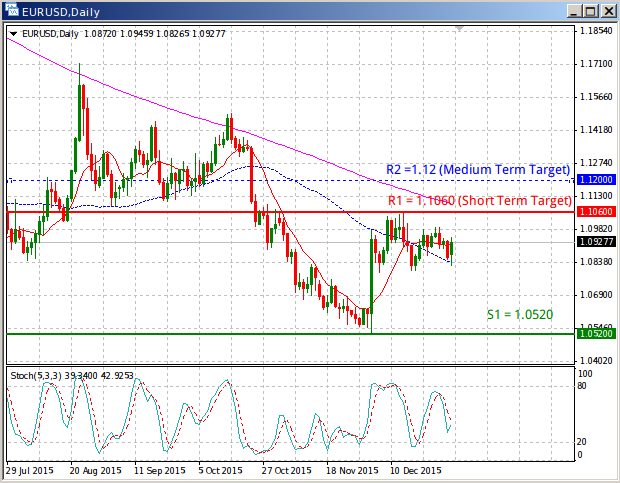 EURUSD, Daily
For the moment, EURUSD remains in the 1.08 – 1.1060 range since mid December 2015. The pair is bouncing off the 50 SMA in the wake of the mucky Chicago ISM report. I remain with the view that the underlying trend is bearish, however, over the medium term prices may be setting up a recovery towards the 1.12′s on a potential clean break of the 1.1060′s.
---
Source link
Stock markets mostly moved higher
China and Hong Kong alongside other markets were closed for Lunar New Year holidays, which muted trading, but the Nikkei gained 1.19%...
Dollar traded mostly softer
The U.S. currency has been correlating inversely with global stock market direction of late on the causation that risk-on phases have seen investors...
US durable goods rebounds
U.S. personal income rose 0.3% in November with spending up 0.6%. The 0.4% increase in October income was not revised. The 0.3% spending increase..
---
---