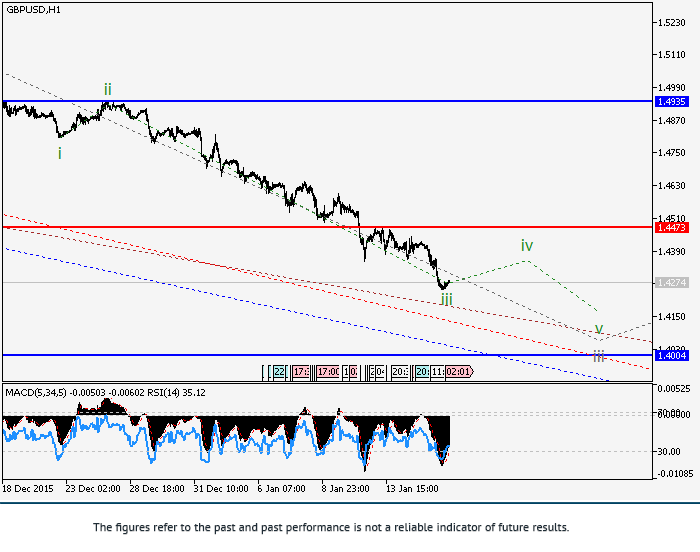 January 18, 2016
---
A downward trend is strong.
The downward trend continues forming within the third wave of the senior level iii of 3. At present, the third wave (iii) of the junior level seems to be forming and if the assumption is correct, the pair keeps falling towards the level of 1.4000. Critical for this scenario is the level of 1.4473, a breakout of which would allow the pair to grow to 1.4935.
Trading tips
Sell the pair below the level of 1.4473 with the target at 1.4000.
Alternative scenario
The breakout and consolidation above the level of 1.4473 would allow the pair to grow to 1.4935.
Publication source
---
LiteForex information
LiteForex reviews
September 28, 2016
Financial markets may experience extreme levels of volatility in the coming weeks as the catalytic combination of sporadic oil prices, ongoing Brexit anxieties and anticipation ahead of the U.S presidential election leave investors on edge...
---
September 27, 2016
Having obsessed about an event that did not happen this month (a Fed tightening), markets now turn to obsessing about an event that will happen, namely a change of US President...
---
September 27, 2016
The oil prices start the week on an upbeat note as the informal OPEC meeting may end with a positive agreement for the oil market, which could resolve in production kerbs and freeze said the Algeria's Energy Minister on Sunday...
---