1 March, 2016
The Euro remained weak yesterday as flash CPI estimates from the Eurozone continued to highlight the lack of any growth in consumer prices, which is likely to see the ECB come out with policy measures in a few weeks from now. The Yen, on the other hand, remains stronger across the board with USDJPY likely to seek support near 111 - 111.31 levels.
EURUSD Daily Analysis
EURUSD (1.08): EURUSD has closed below 1.093 level of support which could signal a continued decline lower. Price action could, however, attempt a modest pullback to test the recently broken support level back to 1.095 - 1.093 with a test of lower support at 1.0835 - 1.0825 to the downside. With prices trending lower and below the falling trend line, the decline in the lower support will be key. A break below 1.0825 could signal a move lower with the next key support at 1.07 levels. To the upside, above 1.095, EURUSD could attempt a move towards 1.1105 - 1.113 resistance, which is pending to be retested following a break of support.
USDJPY Daily Analysis
USDJPY (112.5): USDJPY closed bearish yesterday but prices are currently supported above the 112 support level. However, a decline lower is likely following the Stochastics oscillator which is likely to show another leg lower. 111 - 111.31 support will be key to the downside following a test of resistance near 113 - 112.5 levels as the hidden bearish divergence remains in play. A move to 111 - 111.31 could possibly pave the way for an eventual upside correction to 117 on a break above 113.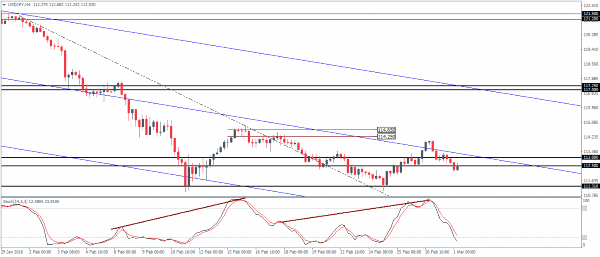 GBPUSD Daily Analysis
GBPUSD (1.393): GBPUSD managed to bounce off the dynamic support from the lower median line on the daily chart. A continuation to the upside could see GBPUSD attempt to retest the 1.42 broken support for resistance which is likely only on a daily close above 1.40. On the 4-hour chart, there is a likelihood for prices to consolidate into a descending triangle pattern, which is validated could see the move to the upside, above 1.40. Alternatively, below 1.383, a dip to 1.38 is likely if the bearish momentum takes over again.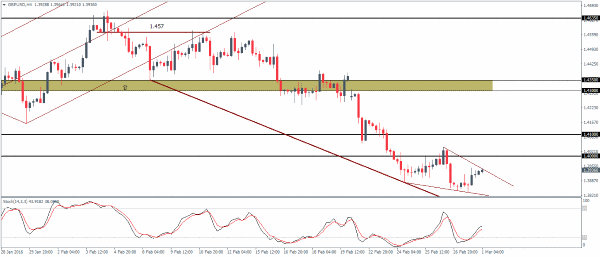 Gold Daily Analysis
XAUUSD (1243): Gold prices continue to consolidate below the previous highs of 1260 and the 1200 support level with yesterday's price action forming a bullish engulfing pattern. A retest to the previous higher close at 1246 could potentially pave the way for a breakout higher while if the price holds the rally, Gold could decline lower. There is also a bullish ascending triangle in place currently, validating the breakout to the upside. Only a close below 1190 - 1200 will confirm a move to the downside.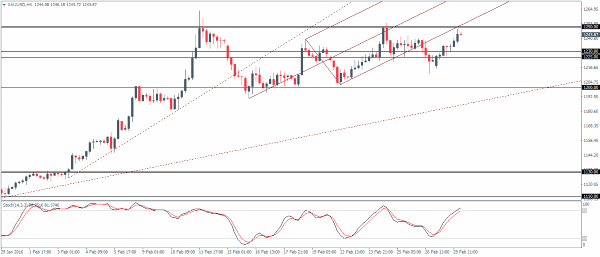 ---
Source link
---
---