June 7, 2016
---
The US dollar was muted to Yellen's speech in Philadelphia yesterday, but the doji candlesticks on EURUSD and Gold signal a near term correction in prices. In EURUSD, watch for a pullback to 1.120 region, while gold prices could fall back to 1230 – 1225 support level. With the remainder of the calendar light for the US dollar, markets could remain in a consolidation ahead of next week's FOMC and BoJ meetings.
EURUSD Daily Analysis
EURUSD (1.135): EURUSD closed with a doji yesterday and a bearish follow through today could see prices starting to pull lower. Price tested the resistance levels of 1.14 - 1.1380 yesterday. We currently see a strong hidden bearish divergence in EURUSD with the current lower highs in prices. Correction in the EURUSD could see prices test previous major support at 1.12170. The EURUSD bias remains sideways for the moment.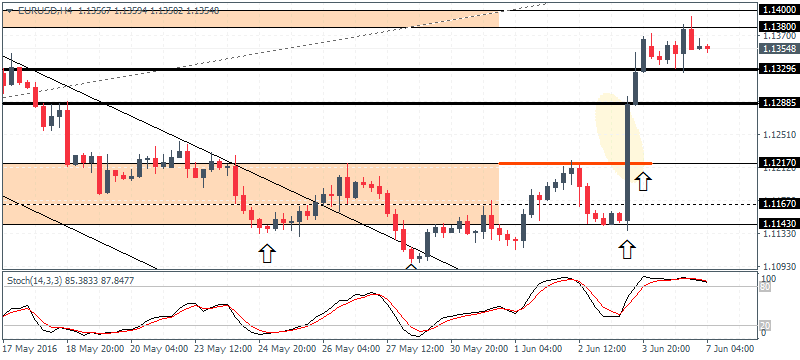 USDJPY Daily Analysis
USDJPY (107.8): USDJPY was bullish yesterday, but price action is yet to signal the shift to the upside. A daily close above 108 is essential in order to expect more upside in USDJPY. There is also a bullish divergence showing on the daily charts but needs to be confirmed only when prices can close above 108. On the 4-hour chart, the strong pullback seen since yesterday comes with the risk of prices breaking down lower with the hidden divergence in play. Above 108, USDJPY could move into a sideways range below 109.35.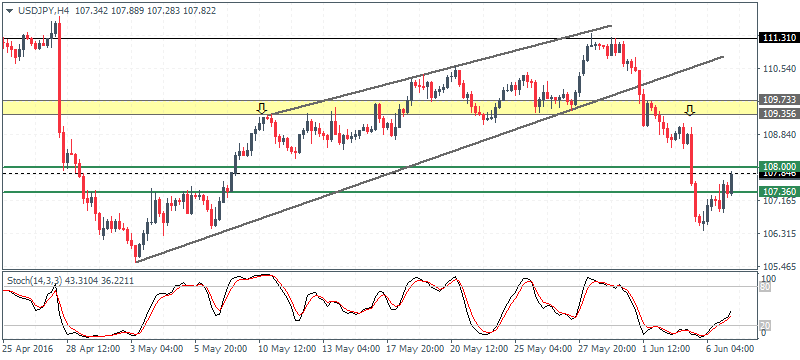 GBPUSD Daily Analysis
GBPUSD (1.447): GBPUSD was trading weaker yesterday, but prices managed to hold above 1.44250 support. However, the multiple tests of support near 1.4358 - 1.435 resulted in prices being rejected strongly and was followed by a move above the near term support/resistance at 1.4461 - 1.4445. Further upside could be seen to fill yesterday's gap near 1.4517. Establishing support at 1.4461 could see prices consolidate within 1.4647 - 1.44610.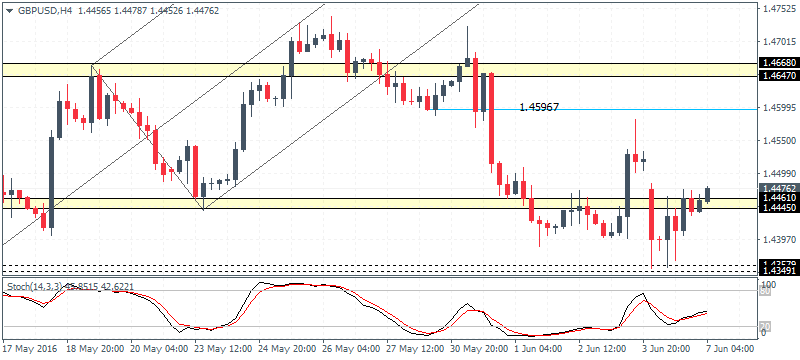 Gold Daily Analysis
XAUUSD (1243): Gold prices closed in a doji yesterday following Friday's strong bullish run. The lower time frame chart shows a bearish divergence occurring which could pull prices lower to correct near the 1230 - 1225 broken resistance level which could be tested for support. To the upside, the correction should see a move towards 1250 followed by a test of resistance at 1262 - 1258 level. The correction to 1230 - 1225 is also seen on the H4 with the hidden divergence as prices make a lower high on the higher high in Stochastics.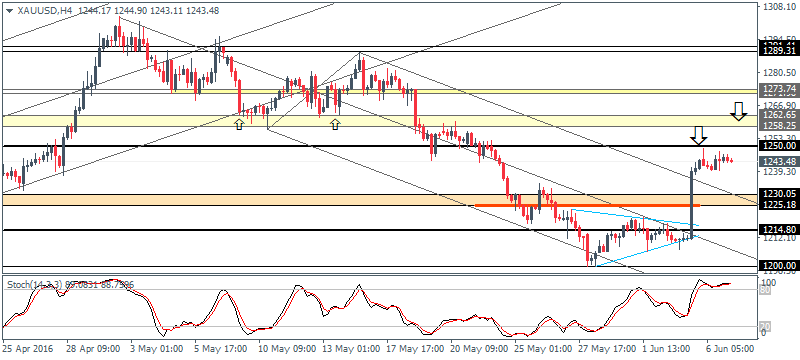 Publication source
---
Orbex information
Orbex reviews
September 26, 2016
The FED did not raise interest rates last week, as it was anticipated by many market participants. It seems like the FED decided to go with status quo and wait until a new American president is elected. We are waiting for a rate hike to take a place in December as it would be logical and a well justified thing to happen...
---
September 26, 2016
Monday's US presidential debate will probably break a new record, not in the S&P 500, but the number of viewers which according to media analyst could reach over 100 million Americans, surpassing Carter-Reagan debate in 1980 which attracted 80.6 million viewers...
---
September 23, 2016
The market is in need of a new narrative. The Fed meeting in December is too far off and for now, the US election is not something that entices excitement. With central banks on hold, markets are pushing the envelope in terms of risk...
---