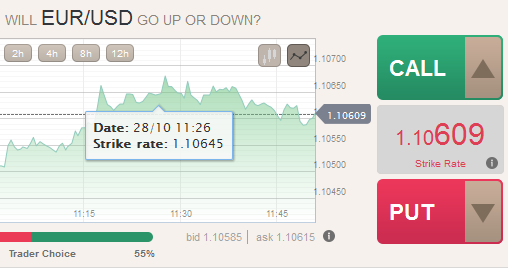 Binary options are popular because of their simplicity and availability. Forex exchange is full of binary traders and brokers who become more and more professionally skilled, because they see the future in this kind of options.
However, not many people know how much they train and learn every day. They use different indicators (by means of which they foresee when enter this or that position). They track all macroeconomic factors that influence the market really much and can make profit even if a trader is offline. Economic calendar helps them to keep track of events. The trading strategies suit various moment of expiration. Good reliable brokers help traders to reach the result and become rich.
All these factors are of high significance: they are like the puzzles of one picture called "trader's success". But what was at the beginning of all prosperous traders?
All of them started from a demo forex account that allows gaining experience of internet trading, getting practical skills in the forex market. Besides, a beginner trader can give his or her own trading strategy a try without a risk to lose.
The advantages of a demo account:
It can become open just in 2 minutes.

It does not require investment and is absolutely for free.

It is not time-limited.

It allows trading by actual market quotation.

A trader can have several of them.

There is no need to replenish the account.
When the demo account is ready for work, a trader can hire a broker and start trading. Best binary options brokers always have a very good reputation and aim at keeping their skills at a level. Besides, they know many strategies.
What is a strategy?
A binary option strategy (or a trading system) is a range of rules for traders. These, who follow the rules, gain the desired result faster. Strategies differ in amount of details and suit various trading situations. That is why it is so valuable to know and follow the right strategy.
The best trading strategy must include the following components:
A trading active

The time period of a deal

The main rules and conditions for opening a deal

The usage of technical indicators

The analyses of important macroeconomic events
A trading system can be planned for a short or long period of time, though the long period is pretty relative, as it is also in the limits of one month.
Note that the strategy for binary options should be flexible because the market develops fast and a trader should keep up to date. Besides, only clear means should be used in creation of a strategy, otherwise it will not work.
Sometimes there are discussions concerning the use of robots and special software for calculating a binary strategy. They are good for beginners, but with time and experience they create their own new independent strategies, because a program cannot foresee the emotional factor and suit a situation instantly.
It is up to a trader to decide which way he wants to see his system. Nevertheless, he should first start with something and when once started, stick to the way and never give up, otherwise everything is just in vein.
---
---