Even the best broker forex can't help using expert advisors, because these computer programs act according to changes in the forex market. The main and unquestionable advantage of free advisors (especially for beginners) is the absence of 24-hour control in addition to the absence of constant choice both of a better trading strategy and a right stake.
Forex advisors are able to stay online around the clock five days a week and participate in auctions controlling the situation without emotions and human factor. They follow the chosen strategy and change it when there is a true need.
There is Forex Advisors Rating depicting which program works better and more productively. Nevertheless, every trader chooses what is best for him or her because even the first rated advisors may not necessarily suit everyone's wishes.
Most popular advisors
Half-automatic advisor "Sniper":

for experienced traders as it needs a detailed analysis of the market;

according to the strategy the entrance in the market should be made twice (the price is the same), one should be closed before the price reaches the level of loss

controls stop-loss and track-profit levels automatically

Net-advisor Forex Grid M6TLP:
One of the risky Martingail experts
trades in the frames of one chart in two directions, thus reducing risks significantly
Advisor "Forex Trend River"

trades according the analogous strategy

tracks the market itself, opens and closes the orders taking into consideration the input parameters

moves the stop-loss and track-profit itself as well as closes orders when a price reaches input levels

Scalping advisor "Night Owl"

Trend advisor "Escalibur"

works in long-time period

a multicurrency advisor

it is not necessary to input special parameters as the program has everything needed in itself

there is a version for every currency pair (best for beginner traders)
It is obvious that every trader and broker tries many advisors and chooses the one, which suits him the best. Besides, advisors economize time greatly, as they make the market analyses automatically and there is no particular need in the fundamental analysis forex that takes so much time and gives not so great reward. For instance, a trader should check the following on his own:
GDP (all the aspects)

Federal budget

Money supply (M1, M2, M3)

Capacity utilization

Durable good orders

Leading indicator's index

Personal profit

Personal expense

Balance of payouts

Retail sales

Balance in trade

Prices on import/export

Productivity and many others
However, even if a trader managed to make the fundamental analysis and created the best trading strategy, he should keep in mind that he cannot control everything by himself: it is tedious and not needed. Moreover, the proper analysis may be not possible because of time-pressure. That is why automatizing the trade is a very good way out. For this the trader should first get acquainted with an advisor's principles of operation, then test the chosen advisor and optimize it if needed. In the end it will lead to success and profit.
International financial market is a complex inconstant mechanism. Just like a human being, it lives a life full of events. People try to analyze, predict and control it using a diverse range of instruments, brokers software and even intuition...
---
Brokers and experts aim not only at earning money on trading but also work on their reputation and status. That is why specialists start their online pages. They share knowledge, make analysis, answer comments.
---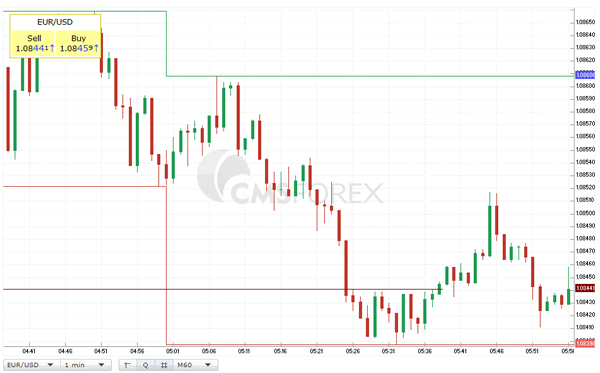 Forex analytics have key importance and is an essential part of trading in the international market. With the aid of special instruments, which are called charts and trading bar graphs, a trader can forecast the market changes. To read these charts it is essential to know what types of graphs exist and where they can be used...
---