Forex brokers with micro and cent accounts allow their clients trade for real but without putting significant funds at risk. Advantages of companies allowing trading on cent and micro accounts are evident for the forex newcomers who have just began their trading career. Such clients need access to the minimal transaction volume, which makes them have the real feeling of the market, as distinct from trading on a demo account. Brokers and dealing desks offering cent and micro accounts make their clients feel more confident when opening real deals as thus they do not put their funds at risk. Forex brokers featuring cent and micro accounts are no longer rare on the currency market; however, not too many companies are ready to set the minimum deposit size at $1. Our list will help you choose a forex broker to start trading with at an easy rate.
More than 200 Forex Brokers in one Rating
---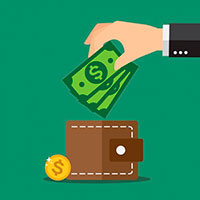 Fed pushes down stocks
Markets have started the week under pressure. Expectations that the Federal Reserve will cut interest rates by 50 points in July collapsed...
Forex Reviews