October 16, 2013
---
Today investors' attention is draw to the Europe where September CPI of Eurozone and UK labour market data are going to be published.
Unemployment rate in Great Britain won't probably change and will remain the same second month in a row at the level of 7.7%. This rate may be considered as positive, because annual trend is downward. Unemployment rate slowly decreases but it is still not enough to revise UK monetary policy. According to Mark Carney definitive level is 7.0%. If the forecast is true, the pair GBP/USD will go up to the levels of 1.6005 and even 1.6020.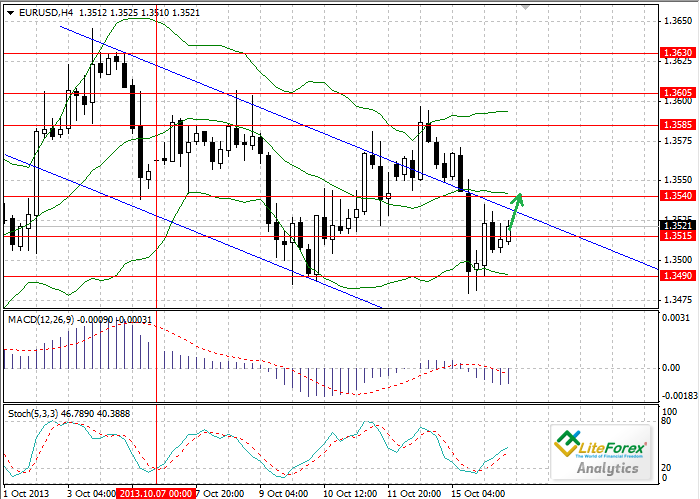 Consumer Prices index of Eurozone, which is main indicator of the inflation, should decrease from 1.3% to 1.1%. Core CPI may also slightly decrease, causing EUR/USD to rise up to the level of 1.3540.
Among US macroeconomic stats the main for today is Beige Book, the report of FRS on the state of American economic. The report is published eight time a year, it gathers the information from twelve Reserve Banks of the country and contains information on current economic conditions. This release may lead to QE programs reduction in USA.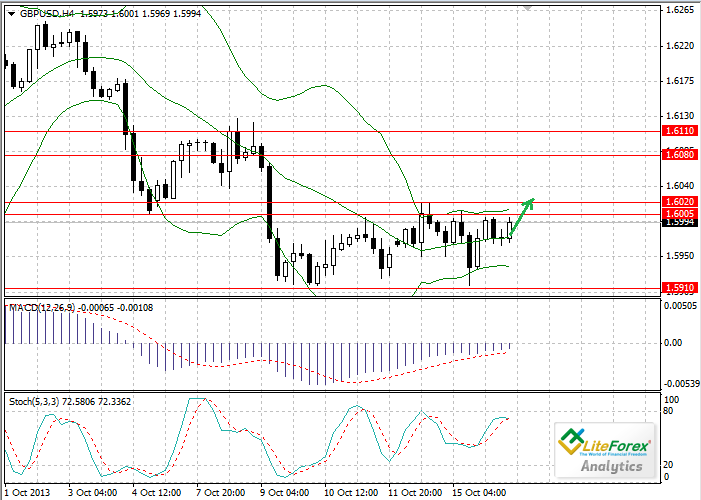 Dmitriy Zolotov
Analyst of LiteForex Group of Companies
Publication source
---
LiteForex information
LiteForex reviews
January 20, 2017
USD, and the US government bond yields, surged last night following Fed president Janet Yellen's speech to the Commonwealth Club in San Francisco...
---
January 19, 2017
Let's check what's going on with Oil before turning our attention to the Russian Ruble. "Black gold" is forming a reversal pattern next to the key level of 52.10. The only matter is that this pattern is above the horizontal level, but the 52.10 level can potentially become the neckline of our pattern...
---
January 18, 2017
Friday, January 20, 2017 will mark the historic inauguration of what promises to be a highly unconventional US presidential administration...
---