October 24, 2013
---
The main news comes today from the New World. August Trade Balance and Unemployment Claims report will be published in USA.
Trade Balance is one of the most important indicators of economic conditions. It represents the ratio of country's imports and exports. This difference has been negative since long time, it means America imports more the exports. Trade deficit of the August should increase to the level of -39.5 billion dollars, which will affect Dollar badly.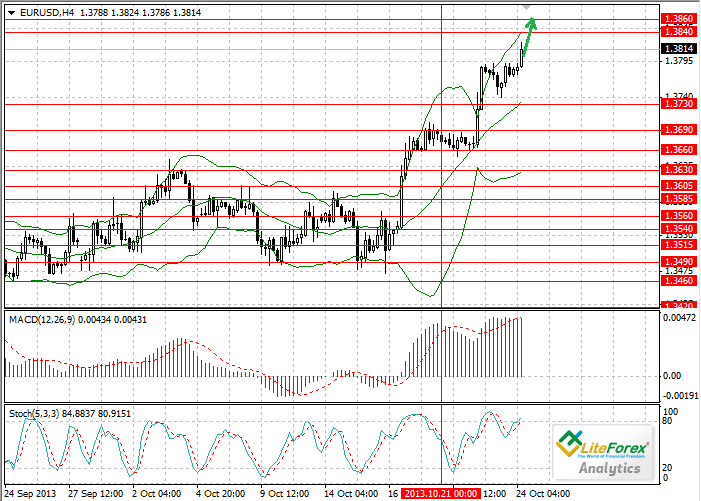 From the other hand weekly Unemployment Claims report may bring investors hope. After an abrupt rise of the indicator's rate at the beginning of the month it may slightly decline to the level of 343 000. However October's rate is still higher than the average summer numbers and the market may react negatively.
Regarding fundamental data, the pair EUR/USD is expected to rise up to the levels of 1.3840 and 1.3860.
Dmitriy Zolotov
Analyst of LiteForex Group of Companies
Publication source
---
LiteForex information
LiteForex reviews
December 2, 2016
The Oil price continued to push higher today reaching its highest level in over a year with some predicting that the OPEC deal reached yesterday was a game changer and further gains are expected...
---
November 29, 2016
The Euro was under further pressure today against the US dollar on the back of political instability in Italy and, bringing it closer to parity with its American counterpart...
---
November 28, 2016
The US is back to the markets in full swing today as investors return from the long weekend and while this may have a major impact on the markets (given the fact that US bonds and US dollar had such a massive influence on global markets recently) other factors dominate in the calendar with the US being present...
---