November 4, 2013
---
Today investors' attention will turn onto European news. Producer price index in Eurozone for September will be published.
Producer price index indicates changes in price of industrial products, which is sold in bulk. Index incorporates the price of the raw materials, semi-manufactured goods, parts, labour and, which is most important, the price of the final products ready for consumption. According to experts the index can increase by 0.2%. Although it is not a considerable change, during the summer the index varied in the range of 0.0-0.3%, nevertheless, it may put European currency under pressure.
Based on experts' forecast, we can expect slight weakening of Euro against major counterparts. Currency pair EUR/USD is likely to drop to the level of 1.3460.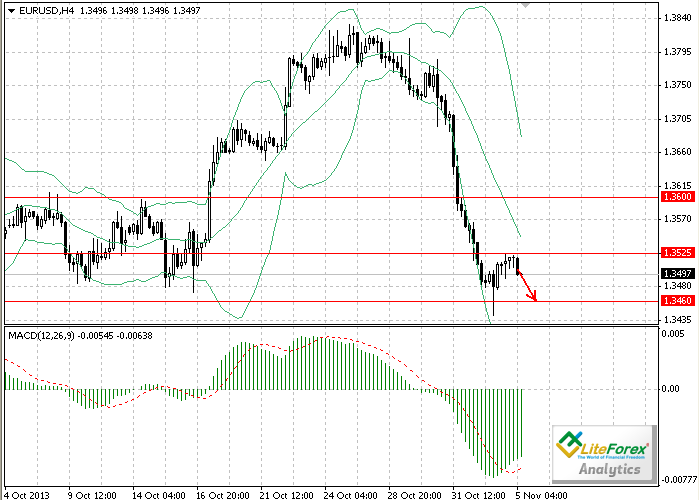 Dmitriy Zolotov
Analyst of LiteForex Group of Companies
Publication source
---
LiteForex information
LiteForex reviews
January 18, 2017
Friday, January 20, 2017 will mark the historic inauguration of what promises to be a highly unconventional US presidential administration...
---
January 17, 2017
Oil has spiked higher on Al Falih comments in Davos (Saudi oil minister). He said during a panel discussion at WEF in Davos that there will be inflation in the cost of doing business in the oil industry, following the squeeze that accompanied the decline in crude prices...
---
January 16, 2017
A speech from Theresa May is one of the key events for financial markets this week and certainly the most relevant for the British pound. Primie Minister is about to deliver a speech on UK's stance and conditions ahead of the triggering article 50 and beginning the Brexit negotiations...
---