November 4, 2013
---
Today investors' attention will turn onto European news. Producer price index in Eurozone for September will be published.
Producer price index indicates changes in price of industrial products, which is sold in bulk. Index incorporates the price of the raw materials, semi-manufactured goods, parts, labour and, which is most important, the price of the final products ready for consumption. According to experts the index can increase by 0.2%. Although it is not a considerable change, during the summer the index varied in the range of 0.0-0.3%, nevertheless, it may put European currency under pressure.
Based on experts' forecast, we can expect slight weakening of Euro against major counterparts. Currency pair EUR/USD is likely to drop to the level of 1.3460.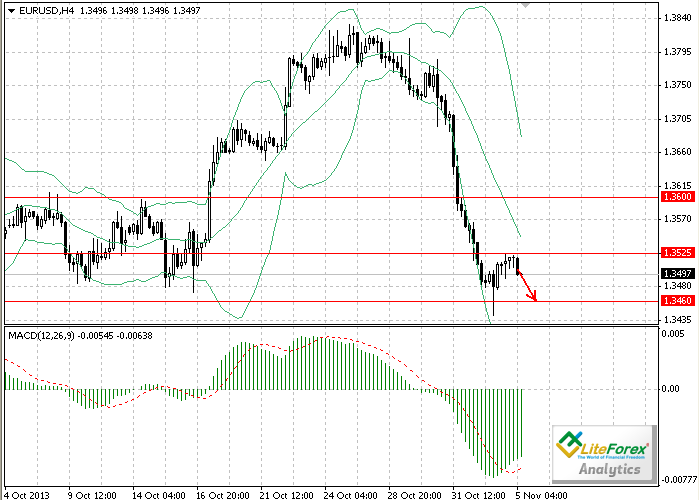 Dmitriy Zolotov
Analyst of LiteForex Group of Companies
Publication source
---
LiteForex information
LiteForex reviews
December 8, 2016
The main challenge for markets today will be steering through the messages that emerge from the ECB meeting and press conference. Whereas the Fed meeting next week is seen as a near certainty in terms of its outcome, this is not the same for the ECB...
---
December 7, 2016
The oil price fell for the first time in 4 days today as skepticism creeped in over some OPEC member's commitment to keep to their end of the deal and cut production...
---
December 6, 2016
The prices extend gains after OPEC's output cut deal brings short-term optimism. Forward market shows that the US oil producers are rushing to lock the profit, selling oil contracts for above $50 a barrel at the start of 2018...
---