January 16, 2014
---
Current trend
Since the beginning of this year the pair EUR/USD has traded in the wide channel of 1.3700-1.3580. The pair has made several unsuccessful attempts to break down key support level of 1.3580 amid weak data in EU inflation. In addition, the rise in the USD, which followed after the release of positive labour market statistics and favourable inflation report, has given a chance to the US Fed leaders to reduce volume of asset purchase. Today, EU consumer price index and monthly economic report will be released. The US labour market data, manufacturing PMI and consumer price index will also become known.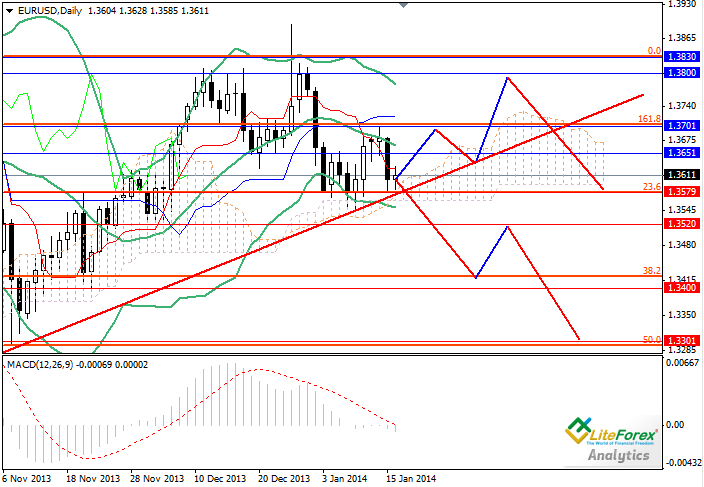 Support and resistance
In the medium-term European currency will continue to decline against the USD. At the end of February (beginning of March) Euro is likely to fall to key support level of 1.3300 or 50% Fibonacci line.
Support levels: 1.3580, 1.3520, 1.3400 and 1.3300.
Resistance levels: 1.3650, 1.3700, 1.3800 and 1.3830.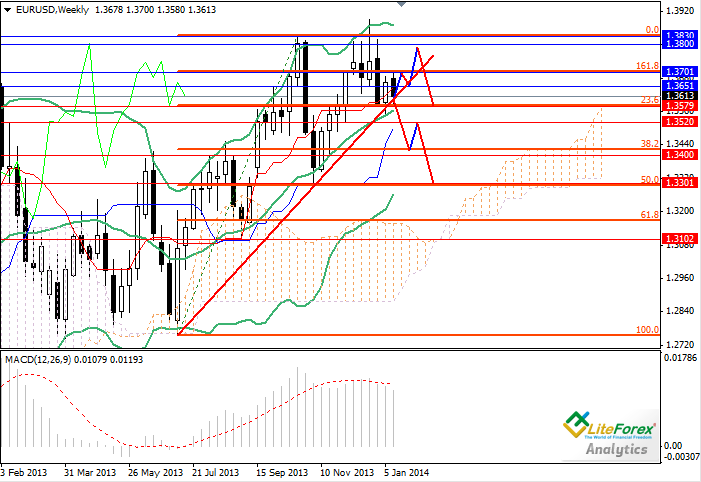 Trading tips
It is recommended to place short positions with profit taking at the levels of 1.3400 and 1.3300. Pending sell orders can be placed at the level of 1.3700.
Dmitry Likhachev
Analyst of LiteForex Group of Companies
Publication source
---
LiteForex information
LiteForex reviews
December 2, 2016
The Oil price continued to push higher today reaching its highest level in over a year with some predicting that the OPEC deal reached yesterday was a game changer and further gains are expected...
---
November 29, 2016
The Euro was under further pressure today against the US dollar on the back of political instability in Italy and, bringing it closer to parity with its American counterpart...
---
November 28, 2016
The US is back to the markets in full swing today as investors return from the long weekend and while this may have a major impact on the markets (given the fact that US bonds and US dollar had such a massive influence on global markets recently) other factors dominate in the calendar with the US being present...
---