January 22, 2014
---
Today important stats come from UK: Claimant Count Change and Unemployment Rate.
The number of unemployed is measured by the unemployment claims. December's indicator is going to decrease by another 35 000, which is still too many comparing to the annual average.
November's unemployment rate is expected to drop down to the level of 7.3% approaching the goal of 7.0%. According to Mark Carney, if unemployment rate reaches 7%, Bank of England will revise monetary policy and interest rate. However, the situation in regions is not so bright. The report of Trades Union Congress revealed that apart from London and South-East part of the country regional unemployment rate stays the same. If BOA considers these facts, interest rate won't be changed anytime soon.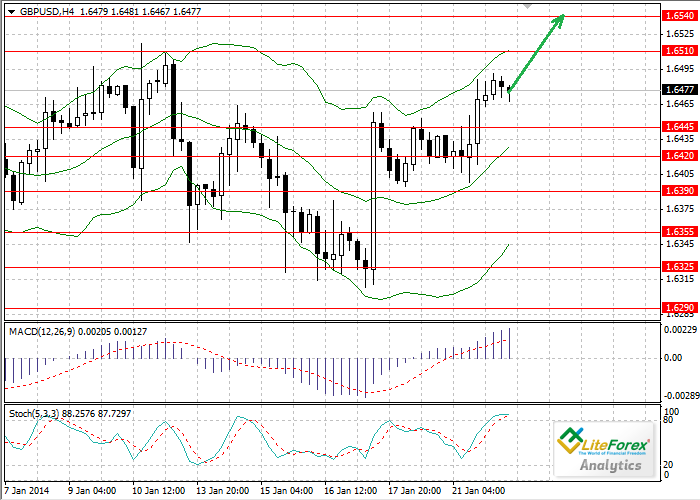 Positive stats from UK labour market may strengthen the Pound and the pair GBP/USD will probably go up to the levels of 1.6510 and 1.6540.
Dmitriy Zolotov
Analyst of LiteForex Group of Companies
Publication source
---
LiteForex information
LiteForex reviews
September 23, 2016
The price of gold extended its rebound modestly on Thursday after the US Federal Reserve provided some key signals on Wednesday that, despite a considerable probability of one Fed rate hike by the end of this year...
---
September 22, 2016
The reaction seen in currency markets yesterday to respective central bank policy decisions was instructive of the change in dynamics that we're seeing. The BoJ enacted a number of changes to its policy regime...
---
September 21, 2016
The Bank of Japan delivered a whole heap of nothing at its policy meeting today, although some adjustments were made to its policy framework. If you take the time to read through these measures, then the impression is of a central bank that has largely lost the monetary plot...
---