The Japanese Yen (USDJPY) demonstrated attenuation (growth on the chart) after the Bank of Japan left the basic parameters of its emission of monetary policy without changing. In particular, it confirmed the scope of the annual redemption of Japanese government bonds in the amount of 60-70 trillion yen ($ 600-700 billion) and extended three special lending programs for banks. It should be noted that the core inflation in Japan in December was 1.3% on an annualized basis. That is, it is already close to the target level at 2% after the Bank of Japan was going to cut its monetary emission down. Meanwhile, the GDP data for the fourth quarter on Monday were weak. We believe that if the other indicators this week also disappoint investors, the yen may continue its weakening. In this case, the steady uptrend can continue on the USDJPY chart. Recall that the data for Japan will be released today and tomorrow night, then only on February 28. Some market participants believe that the yen may update its recent high.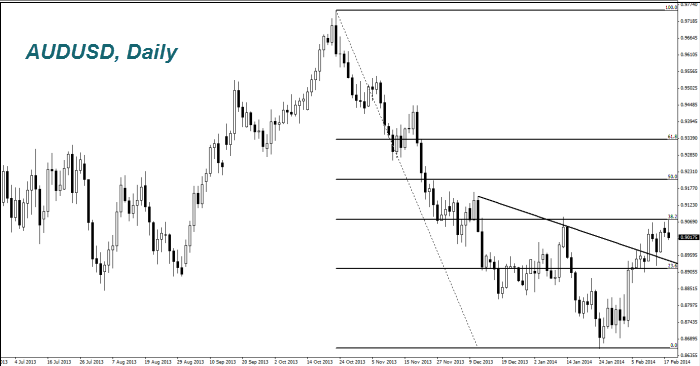 The Reserve Bank of Australia kept interest rates at 2.5% at the yesterday meeting. Thus, it noted that when it changes the main factor is the consumer price index. This figure will be released only at the end of April. Tomorrow at 00-30 GMT (0) we expect the data on wages, which are accounted in the prediction of inflation. We do not exclude that after the Australian dollar (AUDUSD) goes into neutral trend until the end of February.
The ECB Governing Council member Ewald Nowotny opposed the further reduction of the discount rate. This caused a slight strengthening of the Euro (growth on the EURUSD chart). The main factor of the exchange rate of the European currency today will be the German ZEW index of economic activity which will be released at 10-00 GMT (0). The forecast, in our opinion, is a neutral.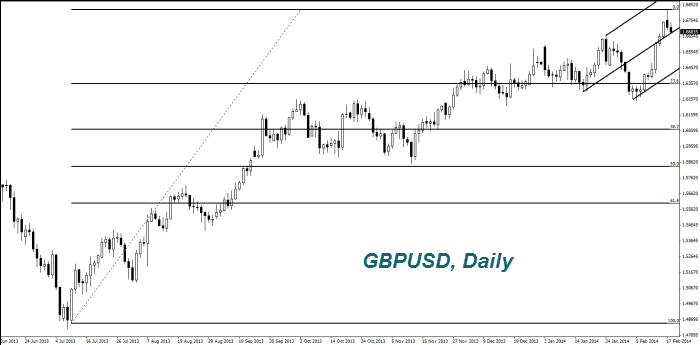 At 9-30 GMT (0), there are data on inflation in the UK for January. The preliminary forecast is neutral. If it is not justified, perhaps the Pound will move strongly (GBPUSD).
The Gold (XAUUSD) started correcting down after the rapid growth. We believe that this was due to the negative outlook of Western companies and banks. According to the World Gold Council (World Gold Council), the demand for it in the last year fell by 15% to 3756.1 tons. Due to the liquidation of positions of Western investors the gold market received 881 tons. Because of this, the price of the metal fell to 32 % of maximum. Physical volumes were purchased by China, India and other developing countries. Earlier this year, the demand for gold was the highest since 1983. Nevertheless, many large Western banks and companies expect lower prices for precious metals, around $ 1,050 per ounce.