Current trend
During yesterday's trades investors were focused on the monetary policy decision of ECB and for good reason. ECB has left interest rate unchanged, refinancing rate was also kept at the previous level of 0.25%, while deposit rate amounted 0.00%. In the morning British currency was sluggish and in the evening fell to the level of 1.6690, reaching the level of 1.6775, which has not been broken down. At the closing session the pair traded at the level of 1.6740. Today, attention will be drawn to the US data on labour market, including NFPR. It is expected that this index will grow to 150 thousand. However, if the forecast is not justified, the pair may consolidate above the level 1.6770, and in future reach the level of 1.6800.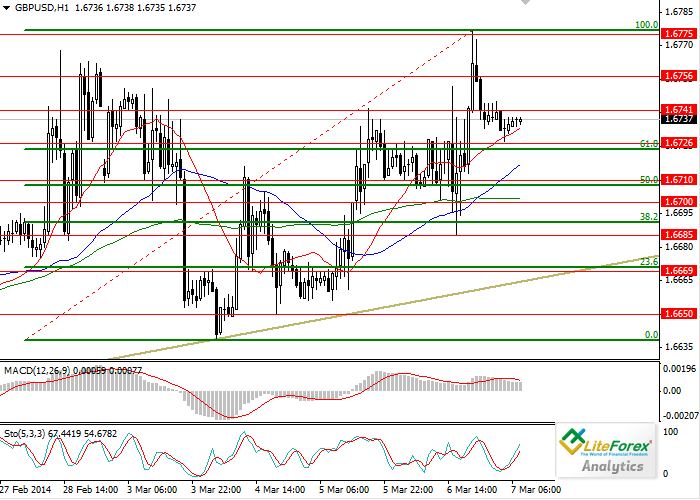 Levels of support and resistance
The nearest resistance levels: 1.6470, 16755 and 1.6775, the latter one is the key level for the "bulls". Support levels: 1.6725, 1.6710 and 1.6700.
Trading tips
Even if US data would below expectations (leading to the rise in the pair) GBP/USD is unlikely to stay at this level for a long time. It is more likely that the pair will experience correction. Therefore, it is advisable to place limit orders to sell at the level of 1.6775. Short positions can be opened below the level of 1.6700.
Ilya Lashenko
Analyst of LiteForex Group of Companies
- See more at: http://www.liteforex.com/trading/detail/analytics/24014/#sthash.OQ11s4YZ.dpuf
With the dust having settled after Wednesday final US presidential debate of the 2016 campaign between Donald Trump and Hillary Clinton, the results have become rather apparent...
The ECB meeting arrives today when EURUSD is testing key levels. The mid-year lows at 1.0952 is perilously close as I write, whilst the post-Brexit referendum low of 1.0913 being in the frame after that. It's hard to see the ECB adding to its quantitative easing policy...
The Dollar upturn seen in the recent weeks that was influenced by the firm belief in a rate hike of December fizzles out, after Yellen's speech and the downbeat US inflation and manufacturing data...