February 25, 2015
---
EURUSD
Buy on a level breakthrough of 1.1358 with 1.1448 target. Stop loss = 1.1300.
Reason for the trading strategy
Yesterday, the euro zone finance ministers approved the 4 month extension of aid to Greece, as they were satisfied with the list of reforms to be undertaken in this country. In particular, an increase in the income tax rate in Greece, consolidation and optimization of pension policy and other reforms are expected. After this information was released, the yield on 10-year Greek bonds declined from about 9.5% to 8.8%.
EURUSD, H4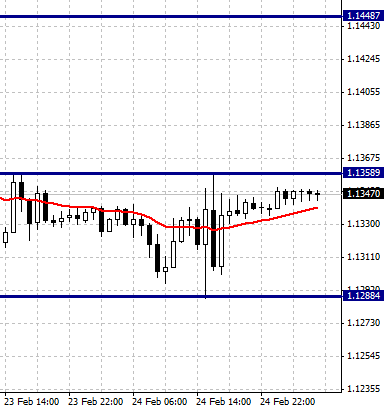 Publication source
---
EXNESS information
EXNESS reviews
September 23, 2016
The price of gold extended its rebound modestly on Thursday after the US Federal Reserve provided some key signals on Wednesday that, despite a considerable probability of one Fed rate hike by the end of this year...
---
September 22, 2016
The reaction seen in currency markets yesterday to respective central bank policy decisions was instructive of the change in dynamics that we're seeing. The BoJ enacted a number of changes to its policy regime...
---
September 21, 2016
The Bank of Japan delivered a whole heap of nothing at its policy meeting today, although some adjustments were made to its policy framework. If you take the time to read through these measures, then the impression is of a central bank that has largely lost the monetary plot...
---