March 19, 2015
---
The yuan is surging higher against the USD this week, even before the FOMC's meeting overnight. The PBoC may be attempting to fight the idea that the yuan is only heading lower this year amidst looser monetary policy and as concerns about China's economy mount. While this core theme remains, the recent bout of USD weakness is dominating the FX market and the PBoC appears more than comfortable to use this to set a lower reference, which it did today – Beijing set the fix at 6.146 today, its lowest level in three weeks.
However, if Chinese economic data continues to disappoint we expect to see USDCNY test the top of its trading band once again. While the new holes in the USD strength story cannot be ignored, especially given the PBoC's apparent want to push the currency higher in the short-term, CNY cannot ignore the possibility of slower growth in China and looser monetary policy. On balance, we expect USDCNY will broadly appreciate this year, albeit not by any drastic amount.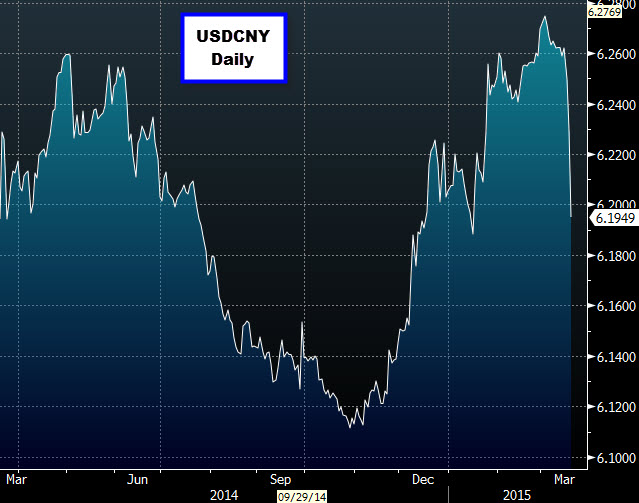 Publication source
---
FOREX.com information
FOREX.com reviews
December 8, 2016
The main challenge for markets today will be steering through the messages that emerge from the ECB meeting and press conference. Whereas the Fed meeting next week is seen as a near certainty in terms of its outcome, this is not the same for the ECB...
---
December 7, 2016
The oil price fell for the first time in 4 days today as skepticism creeped in over some OPEC member's commitment to keep to their end of the deal and cut production...
---
December 6, 2016
The prices extend gains after OPEC's output cut deal brings short-term optimism. Forward market shows that the US oil producers are rushing to lock the profit, selling oil contracts for above $50 a barrel at the start of 2018...
---