8 January, 2015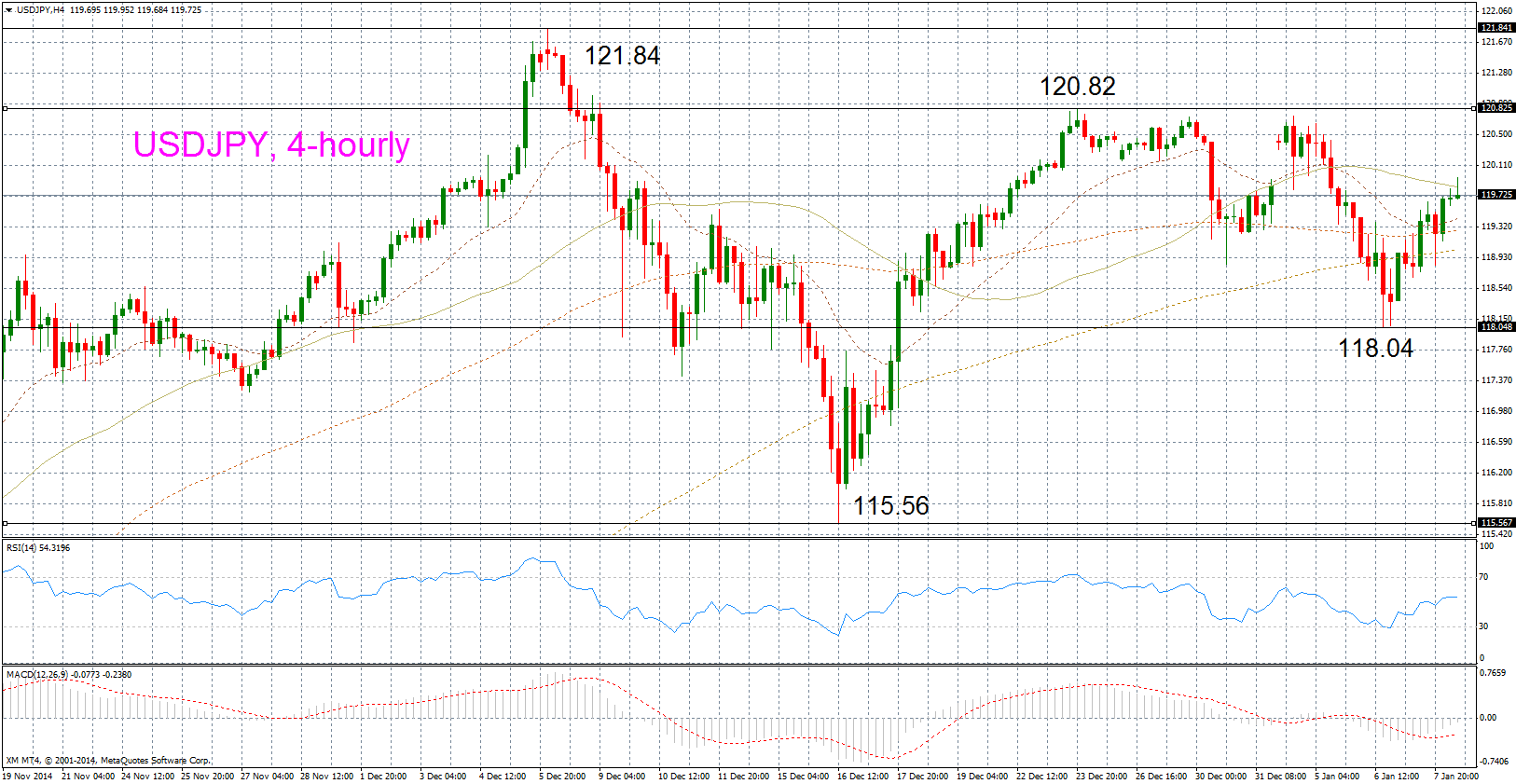 The US dollar has been consolidating its more than 10-yen rapid November- early December gain lately. It has not made a new high since December 8 of the previous year – around a month or so. Although the US dollar has in the meantime made fresh highs versus the other majors such as the euro, the pound and the Australian dollar, the December 8 high of 121.84 against the yen has held.
In mid-December, as a result of a violent correction, dollar / yen dropped to as low as 115.56. After a recovery, dollar / yen has been trading between 118 and 120.80 for the past 3 weeks (including the Christmas and New Year holidays).
As the dollar is in a long-term and medium-term uptrend against the Japanese yen, this consolidation period probably represents a buying opportunity – with the important caveat that risk sentiment does not turn negative. For this reason it is important to place the right stops in case of a risk sell-off. A violation of 118 on the downside for example could signal some more short-term trouble for the pair.
For dollar bulls, 120.82 (the 3-week high) and 121.84 (the 7 ½ year high) represent the next goals. The MACD is giving a positive indication, as it is above its signal line, trending up and preparing to turn positive (it is marginally negative at present). The RSI at 54 is slightly bullish but far from the overbought level of 70.
---
Source link
---
---