22 January, 2015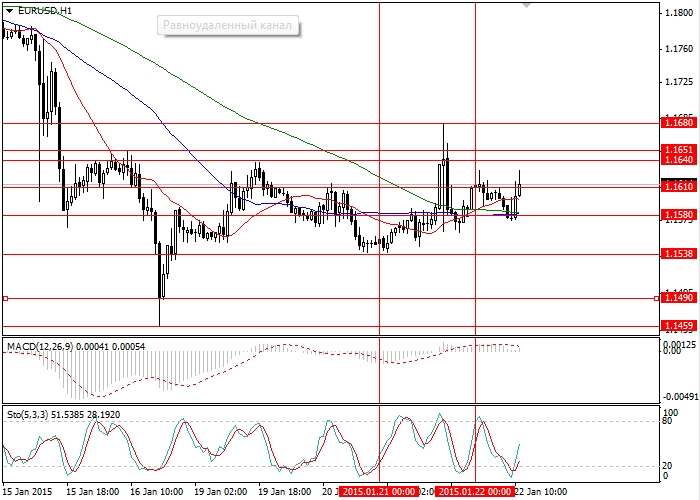 Current trend
Yesterday was quite volatile for the EUR/USD. The pair traded in a narrow range of 1.1540-1.1580 before noon. Then the dollar fell in price sharply owing to the negative information on the US construction sector. A bit later, the market reacted to the news regarding the ECB's upcoming meeting. The European regulator is about to launch a monthly assets buyout program worth 50 billion euro. As a result, the EUR/USD grew by over 100 points refreshing its highs at about 1.1680 and started to slowly decrease afterwards. The pair is currently trading at 1.1620.
Support and resistance
The resistance levels are 1.1640, 1.1650, and 1.1680. The support levels are 1.1580, 1.1540, 1.1490, and 1.1460. Bulls' main target is to consolidate below a level of 1.1500.
Trading tips
Further dynamics will depend on the ECB's decision. The most likely scenario is a fall in the EUR/USD rate. Sell below the levels of 1.1580 and 1.1500. Buy above a level of 1.1680. It would be also wise to place Sell Limit orders at 1.1650.
Ilya Lashchenko,
Analyst at LiteForex Investments Limited
---
---