February 9, 2015
---
Bulls flocked to the US dollar on the back of last week's jobs numbers and bears mauled AUD after some very soft Chinese trade numbers, which has firmly cemented AUDUSD's position below 0.8000. It appears the pair cannot catch a breath as it grapples with weakening economic conditions in Australia and China at a time when the US labour market data continues to go from strength to strength.
China's monthly trade balance was pushed to a record $60.03bn by a dismal 19.9% y/y fall in imports (expected -3.2%). Lower import prices can partly explain January's soft import numbers, but we still can't excuse them. The slide in imports is the worst since Chinese factories were slashing inventories in response to the GFC, thus it's not surprising alarm bells are ringing. Also, exports fell for the first time since March 2014 (actual -3.3% y/y vs. expected 5.9% y/y) and they are the only thing propping up growth at the moment.
The demise of Chinese economic data isn't the only thing weighing on the commodity-backed Australian dollar. In fact, the bearish outlook for the Australian dollar comes from both soft international and domestic indicators. A softening monetary policy outlook in Australia due to deteriorating domestic economic conditions, falling commodity prices and a depressed outlook for China's economy is a big weight for the Australian dollar to carry.
US jobs report
Last week's stellar US jobs report has reinvigorated dollar bulls. The combination of continued strong employment growth and encouraging wage growth cannot be ignored by the market and it reaffirmed the Fed's decision to upgrade its assessment of the US labour market to strong from solid. It is now looking increasingly likely that the Fed will be raising rates sooner rather than later (more and more pundits are calling for a June hike). Yet, a weak core inflation outlook gives the Fed a lot of breathing room, which may be partly why there is such a large divergence between the market's expectations for rates and the Fed's.
Even given the recent strength in the US dollar, it's hard to see it loosing much ground against some of the majors, especially those that have central banks that are actively loosening monetary policy. The euro and the yen are looking particularly soft at the moment against the US dollar, and this isn't expected to change in the near-term.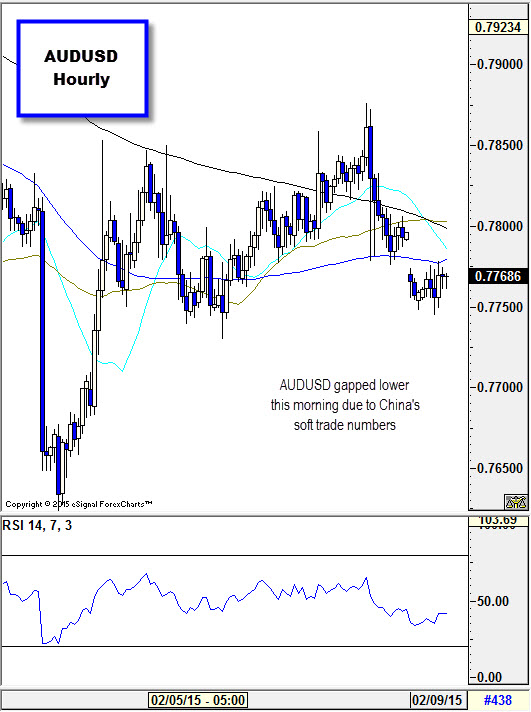 Publication source
---
FOREX.com information
FOREX.com reviews
January 19, 2017
Trump stated on Tuesday that a strong dollar is risky to the US economy, as it weakens competitiveness of US exports and corporate profits...
---
January 19, 2017
The U.S. dollar did an about turn yesterday after the Fed Chair; Janet Yellen said that the prospects for further rate hikes increased with the economy near its maximum employment and inflation moving towards the Fed's 2% goal...
---
January 18, 2017
German HICP confirmed at 1.7% y/y, as expected, with prices up 1.0% m/m. The sharp acceleration from just 0.7% y/y in November was mainly due to base effects from lower energy prices and the breakdown showed that prices for heating oil jumped 21.9% y/y in December...
---