March 2, 2015
---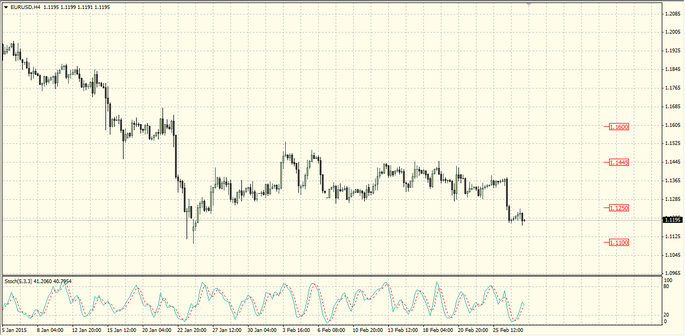 The US dollar rose strongly against the euro after the US core CPI showed the first increase in January compared to the same period of the previous year from October 2009. The trades closed in the US dollar favor which strengthened against the euro by 167 points; the trading volatility totaled 196 points last week.
According to the data, the US initial jobless claims rose by 31 thousand to 313 thousand from 15 till 21 February while economists had expected the number would remain at the level of 290 thousand.
The US inflation data added strong pressure on the market which fell by 0.7%, but the core CPI, which excludes the food and energy prices, rose by 0.2% in January that supported the US dollar in the afternoon.
The durable goods orders volume rose by 2.8% in January 2015 which is a very good sign for the US economic growth. These data also supported the US dollar as economists had expected increase only by 1.7%.
Publication source
---
Fort Financial Services information
Fort Financial Services reviews
December 9, 2016
The single currency was weaker after the European Central Bank decided yesterday that it would continue with its bond purchases program. The ECB extended its QE plans from March 2017 to the end of the year...
---
December 9, 2016
The global stock market rally, which was underpinned by further ECB stimulus measures yesterday and a rise in oil prices, continued in Asia overnight, with most markets moving higher...
---
December 9, 2016
Markets have thrown caution to the wind when it comes to movements as of late as once again US equities set the scene with another stellar rise, though not as big as yesterdays...
---