March 2, 2015
---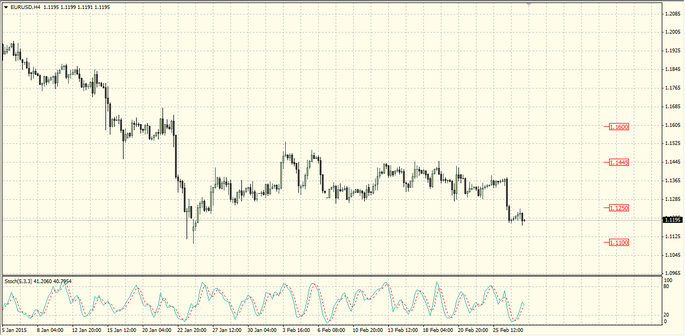 The US dollar rose strongly against the euro after the US core CPI showed the first increase in January compared to the same period of the previous year from October 2009. The trades closed in the US dollar favor which strengthened against the euro by 167 points; the trading volatility totaled 196 points last week.
According to the data, the US initial jobless claims rose by 31 thousand to 313 thousand from 15 till 21 February while economists had expected the number would remain at the level of 290 thousand.
The US inflation data added strong pressure on the market which fell by 0.7%, but the core CPI, which excludes the food and energy prices, rose by 0.2% in January that supported the US dollar in the afternoon.
The durable goods orders volume rose by 2.8% in January 2015 which is a very good sign for the US economic growth. These data also supported the US dollar as economists had expected increase only by 1.7%.
Publication source
---
Fort Financial Services information
Fort Financial Services reviews
October 28, 2016
On Friday, the Japanese yen remained close to it weakest level against the greenback for three months during Asia trade, right after a surge in American bond yields as well as the issue of economic data backing the case for growth in American interest rates strengthened the US dollar overnight...
---
October 28, 2016
The mounting expectations over the Federal Reserve raising US interest rates in December have inspired bullish investors to send the Dollar Index to fresh eight-month highs at 99.00...
---
October 28, 2016
The crude oil gains as the Algerian Energy Minister Noureddine Butarfa hit the market with a statement saying that OPEC has a plan to complete the formal part of the output freeze agreement in the next meeting...
---