March 2, 2015
---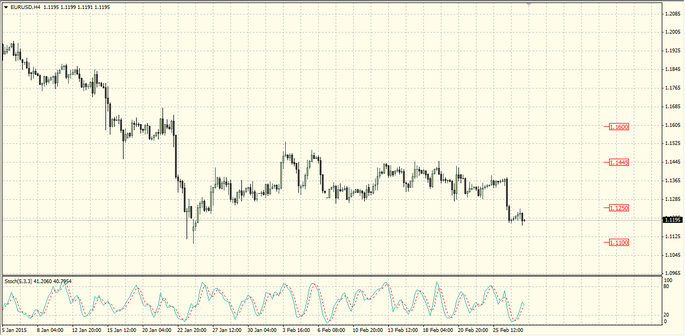 The US dollar rose strongly against the euro after the US core CPI showed the first increase in January compared to the same period of the previous year from October 2009. The trades closed in the US dollar favor which strengthened against the euro by 167 points; the trading volatility totaled 196 points last week.
According to the data, the US initial jobless claims rose by 31 thousand to 313 thousand from 15 till 21 February while economists had expected the number would remain at the level of 290 thousand.
The US inflation data added strong pressure on the market which fell by 0.7%, but the core CPI, which excludes the food and energy prices, rose by 0.2% in January that supported the US dollar in the afternoon.
The durable goods orders volume rose by 2.8% in January 2015 which is a very good sign for the US economic growth. These data also supported the US dollar as economists had expected increase only by 1.7%.
Publication source
---
Fort Financial Services information
Fort Financial Services reviews
February 24, 2017
Gold surged Thursday on a breakout of its previous consolidation to hit and slightly exceed major technical resistance at $1250, a level not seen since early November...
---
February 24, 2017
The U.S. dollar was the weakest currency yesterday as surprisingly, the Mexican peso rallied, rising 1.22% over the day against the greenback...
---
February 23, 2017
The U.S. dollar index was flat yesterday after the Federal Reserve published the meeting minutes from the January 31 -February 1 monetary policy meeting...
---