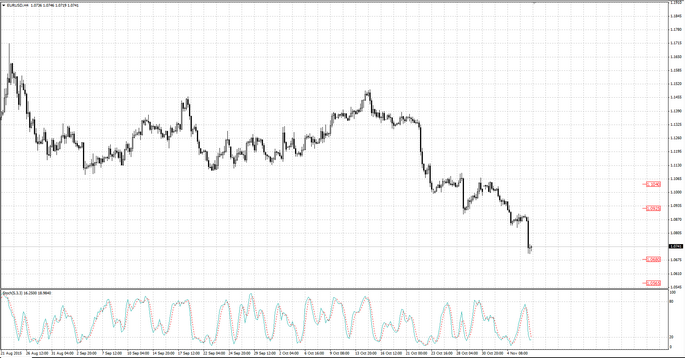 November 9, 2015
---
The whole last week the dollar was in demand and has increased. The pound was an outsider last week, it fell against the dollar and other majors after it became clear that the Bank of England would not soon increase the interest rates.
The US currency strengthened against the yen amid the growing expectations about the US policy tightening. The pair was under the US statistics influence. There was not so much statistical data, the last week unemployment benefits information pointed to the jobless claims increase by 16 thousand to 276 thousand which was worse the expected 260 thousand. But it did not upset the market, because this level is attesting the labor market improvement. The NFP came out better then expected. That again supported the dollar. The data came higher than expected 185 thousand. The number of employees amounted to 271 thousand.
The dollar suffered slight losses within the USD/JPY that were caused, obviously, by the technical factors, which provided support to the European currency at the strong support levels. The Fed top management speeches had little impact on the market events as the most speeches did not affect the monetary policy topic, but the banking system regulatory issues. However, the Atlanta Fed President Lockhart D. allowed himself some hints regarding the December interest rates increase, saying that there will be more reasons to increase the rate on the eve of the December.
Publication source
---
Fort Financial Services information
Fort Financial Services reviews
October 27, 2016
Asian stock markets headed broadly lower, as investors remain focused on the earnings season, with Canon Inc. the biggest drag on the index...
---
October 27, 2016
As for the Australian index AUS200, we are yet again approaching the ascending channel. We should wait for the candlestick patterns to appear and try to buy the assets then...
---
October 27, 2016
Uninspiring earnings projections from giant U.S. companies are weighing on Asian equities this morning after Wall Street stocks fell for a second day...
---