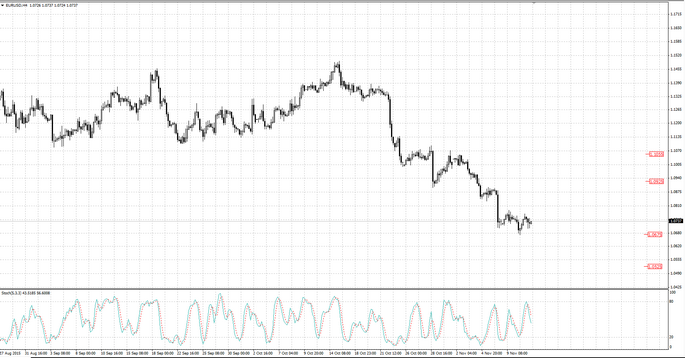 November 12, 2015
---
The European Central Bank monetary policy provides the main influence on the euro aimed at its currency rate weakening. A number of officials' oratory led by the ECB head, Mario Draghi and the macroeconomic indicators reduction confirmed that the current policy would be continued and even be accelerated. Germany has been published the wholesale price index of little importance, the US has published the mortgage lending index.
The British currency purchases started yesterday. Great Britain has published the number of jobless claims (3,3K), the unemployment (5,3%) and the average wages level (3,0%). The positive forecasts made traders buy pounds at night. Besides, there was Mark Karny's speech yesterday.
The Japanese currency declined a bit. The decrease was caused by the lack of important statistics. Japan did not publish important news yesterday. It became known the Japanese machinery and equipment orders changes by 23.1%. However, investors did not react to this report. Investors need something more interesting and important for active actions. The pair dollar/yen is trading in a flat.
Publication source
---
Fort Financial Services information
Fort Financial Services reviews
December 2, 2016
Revealed a solid 53.2 November ISM reading and a 0.5% October construction spending rise that followed big upward Q3 revisions, both of which lifted prospects for GDP. We also saw a 17k Thanksgiving week spike in claims that reversed the remarkably tight 333k Veteran's Day figure...
---
December 2, 2016
I do apologise in advance for bombarding you with lots of commodity reports, but ahead of Friday's NFP report, the FX markets tend to create lots of false moves, so it is difficult to make much of todays moves...
---
December 2, 2016
Its payrolls Friday and the markets are expecting to see a solid print for November following Wednesday's ADP payrolls increase. Yesterday, the ISM and Markit's manufacturing PMI showed a strong increase in the reading...
---