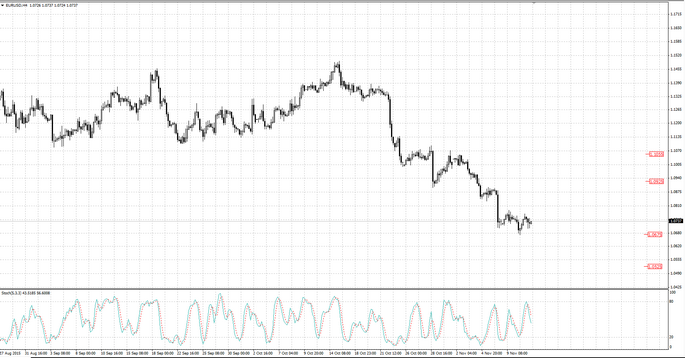 November 12, 2015
---
The European Central Bank monetary policy provides the main influence on the euro aimed at its currency rate weakening. A number of officials' oratory led by the ECB head, Mario Draghi and the macroeconomic indicators reduction confirmed that the current policy would be continued and even be accelerated. Germany has been published the wholesale price index of little importance, the US has published the mortgage lending index.
The British currency purchases started yesterday. Great Britain has published the number of jobless claims (3,3K), the unemployment (5,3%) and the average wages level (3,0%). The positive forecasts made traders buy pounds at night. Besides, there was Mark Karny's speech yesterday.
The Japanese currency declined a bit. The decrease was caused by the lack of important statistics. Japan did not publish important news yesterday. It became known the Japanese machinery and equipment orders changes by 23.1%. However, investors did not react to this report. Investors need something more interesting and important for active actions. The pair dollar/yen is trading in a flat.
Publication source
---
Fort Financial Services information
Fort Financial Services reviews
January 20, 2017
Asian stock markets were mixed overnight, after U.S. and European shares closed in the red Thursday. Japan and mainland China bourses managed to move higher (Chinese GDP beat expectations at 6.8%)...
---
January 20, 2017
UK retail sales fell most since 2012. We see he fastest pace of decline in almost five years in December. It is due to sales of... pretty much everything from household goods to clothing and food...
---
January 20, 2017
Investors await Trump's inauguration and speech due later today as he takes office as the 45th President of the United States. The U.S. dollar was seen giving up some of the gains yesterday with some volatility coming off the EURUSD on the back of the ECB meeting...
---