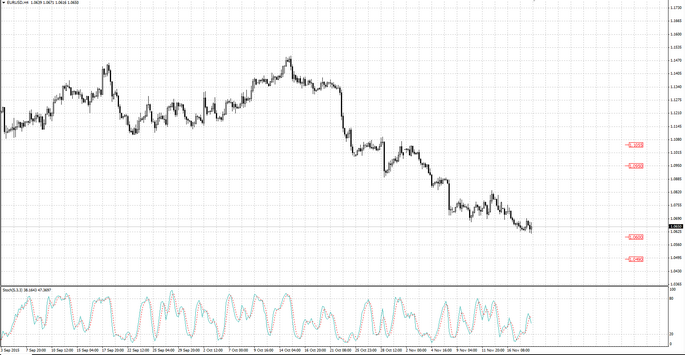 November 19, 2015
---
The German ZEW institute business climate showed the figures better than the consensus forecast, still this indicator downward trend is still strong. On the contrary, the United States have pleased traders with the October moderately positive inflation data. In the light of this the United States and the Germany bond yields grew that increases the investments' attractiveness in the US assets. The FOMC authoritative representative U.Dadli gave his speech in the United States. He said that the rates growth would be a good news for the dollar. The pair euro/dollar was trading in a flat.
The US and the UK CPI differential profitability indicators declined in favor of the latter in October which caused the UK government bond yields increase relative to their US and Germany counterparts. The side trades were noted in the pair pound/dollar.
According to the third quarter GDP data, Japan slipped into the technical recession. The US October inflation showed a moderate growth that reinforced investors' expectations, regarding the Federal Reserve monetary policy tightening possibility. The Japanese yen is an obvious outsider among the other pairs. The pair dollar/yen increased.
Publication source
---
Fort Financial Services information
Fort Financial Services reviews
October 26, 2016
Asian stock markets are mostly down, with Japan a notable outperforming (closing up and indices holding on to modest gains as the Yen continued to decline against the Dollar...
---
October 26, 2016
The Australian Bureau of Statistics released the consumer price index data for the third quarter. Official records showed that CPI advanced 1.3% on the year in the third quarter of 2016...
---
October 25, 2016
Asian stock markets are mostly down, as the positive confidence indicators out of Europe and the U.S. yesterday were overshadowed by weak GDP numbers from South Korea, which weighed on most markets. Topix and Nikkei outperformed, with a weaker Yen underpinning exporters...
---