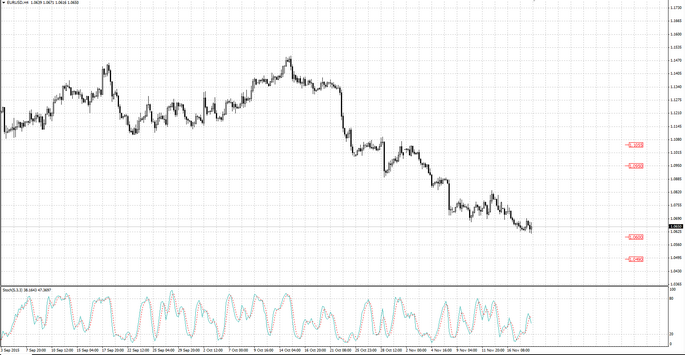 November 19, 2015
---
The German ZEW institute business climate showed the figures better than the consensus forecast, still this indicator downward trend is still strong. On the contrary, the United States have pleased traders with the October moderately positive inflation data. In the light of this the United States and the Germany bond yields grew that increases the investments' attractiveness in the US assets. The FOMC authoritative representative U.Dadli gave his speech in the United States. He said that the rates growth would be a good news for the dollar. The pair euro/dollar was trading in a flat.
The US and the UK CPI differential profitability indicators declined in favor of the latter in October which caused the UK government bond yields increase relative to their US and Germany counterparts. The side trades were noted in the pair pound/dollar.
According to the third quarter GDP data, Japan slipped into the technical recession. The US October inflation showed a moderate growth that reinforced investors' expectations, regarding the Federal Reserve monetary policy tightening possibility. The Japanese yen is an obvious outsider among the other pairs. The pair dollar/yen increased.
Publication source
---
Fort Financial Services information
Fort Financial Services reviews
January 23, 2017
Donald Trump is finally in power, a new era has arrived, and his policy plans in the first couple of weeks will override fundamentals. Markets spent more than two months pricing in growth policies promises, lowers corporate taxes, and deregulations, now it is time to deliver as markets will no more move on words but actions...
---
January 23, 2017
The U.S. dollar continued to extend the declines for what could a third consecutive day. On Friday, Donald Trump took office as the 45th President of the United States...
---
January 20, 2017
Asian stock markets were mixed overnight, after U.S. and European shares closed in the red Thursday. Japan and mainland China bourses managed to move higher (Chinese GDP beat expectations at 6.8%)...
---