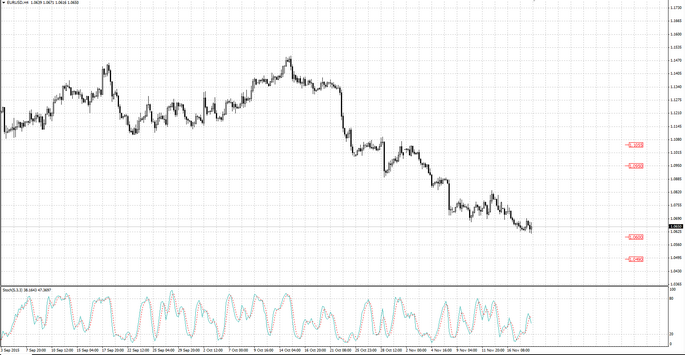 November 19, 2015
---
The German ZEW institute business climate showed the figures better than the consensus forecast, still this indicator downward trend is still strong. On the contrary, the United States have pleased traders with the October moderately positive inflation data. In the light of this the United States and the Germany bond yields grew that increases the investments' attractiveness in the US assets. The FOMC authoritative representative U.Dadli gave his speech in the United States. He said that the rates growth would be a good news for the dollar. The pair euro/dollar was trading in a flat.
The US and the UK CPI differential profitability indicators declined in favor of the latter in October which caused the UK government bond yields increase relative to their US and Germany counterparts. The side trades were noted in the pair pound/dollar.
According to the third quarter GDP data, Japan slipped into the technical recession. The US October inflation showed a moderate growth that reinforced investors' expectations, regarding the Federal Reserve monetary policy tightening possibility. The Japanese yen is an obvious outsider among the other pairs. The pair dollar/yen increased.
Publication source
---
Fort Financial Services information
Fort Financial Services reviews
December 8, 2016
U.S. equities edged higher to post new highs in yesterday's trading marking one of the strongest one day gains since the November elections. The DJIA gained 1.6% while the S&P500 closed with 1.3% gains...
---
December 8, 2016
US markets saw a massive rise today as the Dow was up 300 points and the S&P 500 was up 29 points showcasing that investors believe the advent of Trump will have a positive effect on the US economy.
---
December 7, 2016
The pound has come under pressure in London trading today. EURGBP buying has been a driver, with the cross rallying some 0.5% to a peak of 0.8510, since ebbing to around 0.8490. Gains failed to sustain above the 20-day moving average, which is at 0.8503...
---