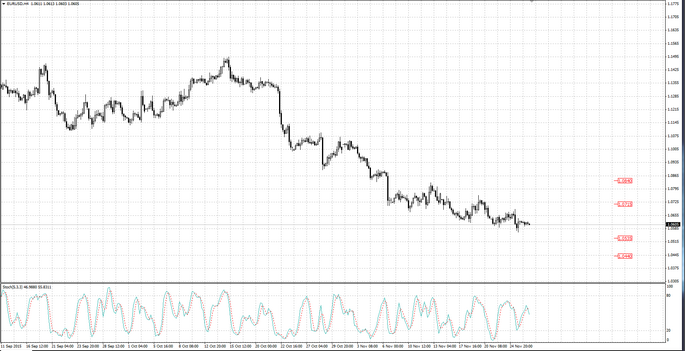 November 27, 2015
---
In economic news, the US durable goods orders positive releases and the jobless claims got the pair EUR/USD to the fresh low for the last seven months. The US important macroeconomic statistics have not been published amid the day off due to the Thanksgiving celebration. Europe published important reports, excluding the Spain GDP for the 3 rd quarter (3,4% y/y and 0,8% q/q) and the euro zone M3 money supply (growth by 5,3%).
The pair GBP/USD has managed to recover after a decline. The Cable was supported after the UK Budget Responsibility Office raised the country GDP forecast for the next year to 2.4%. The report also informs about the budget surplus prospects and the labor market improvements.
The yen was supported by the Bank of Japan minutes which pointed to the risk control concern for the economic growth and the inflation. The most favorable statistics gave quotations additional stimulus to growth. There was a weak volatility in the market amid the holiday in the USA.
Publication source
---
Fort Financial Services information
Fort Financial Services reviews
October 21, 2016
The price maintained its bearish tone on Thursday. The EUR/USD pair stayed around its recent lows during the day. The euro slightly strengthened towards 1.1000 ahead of the US opening. The 50-EMA limited the euro recovery in the 1 hour chart...
---
October 21, 2016
Asian stock markets are narrowly mixed, with Japanese bourses managing marginal gains as the Yen falls against the Dollar. Stock futures in the U.S. are down...
---
October 21, 2016
The ECB monetary policy meeting yesterday saw the euro give up its intraday gains to close on a bearish note. As Draghi signaled that the central bank would need time to assess the monetary policy situation...
---