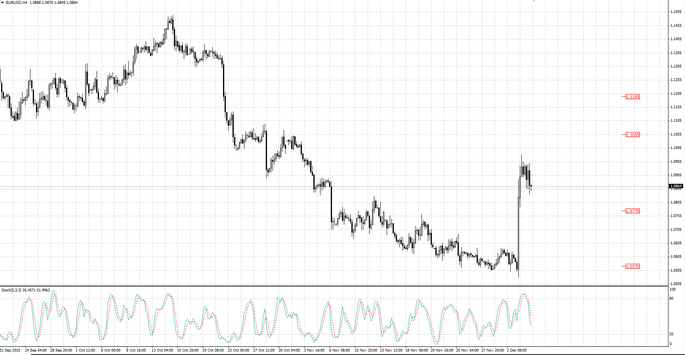 December 7, 2015
---
According to the Fed governor Janet Yellen the too long interest rates growth delay creates certain risks. The FED governor once again noted the labor market positive dynamics which would contribute to the inflation target level completion in the long run.
The NFP was last Friday main event. The report came in better than it was forecasted that may become an additional reason to hike the rate on December 16th. In economic news, the ISM services and manufacturing sector releases came in at the level of 200 thousand.
The ECB decision to increase the stimulating package by 420 billion euro to 1 April 2017 caused the market mixed reaction. Instead of the price reduction the strong growth was observed. Analysts believe that the current dollar sales wave is just a correction as the market has achieved considerable highs. The ECB decision is a negative factor for the euro in the medium term as the QE program increased by 41%.
The pair GBP/USD also showed an impressive growth amid the US currency general weakness. The UK statistical support gave additional support to the pound. The November service sector business activity index rose sharply to 55.9 from 54.9 while analysts had expected a modest increase up to 55.0.
The USD/JPY could not resist the widespread dollar sales wave. Still the pair managed to grow after a sharp decrease earlier.
Publication source
---
Fort Financial Services information
Fort Financial Services reviews
January 20, 2017
Asian stock markets were mixed overnight, after U.S. and European shares closed in the red Thursday. Japan and mainland China bourses managed to move higher (Chinese GDP beat expectations at 6.8%)...
---
January 20, 2017
UK retail sales fell most since 2012. We see he fastest pace of decline in almost five years in December. It is due to sales of... pretty much everything from household goods to clothing and food...
---
January 20, 2017
Investors await Trump's inauguration and speech due later today as he takes office as the 45th President of the United States. The U.S. dollar was seen giving up some of the gains yesterday with some volatility coming off the EURUSD on the back of the ECB meeting...
---