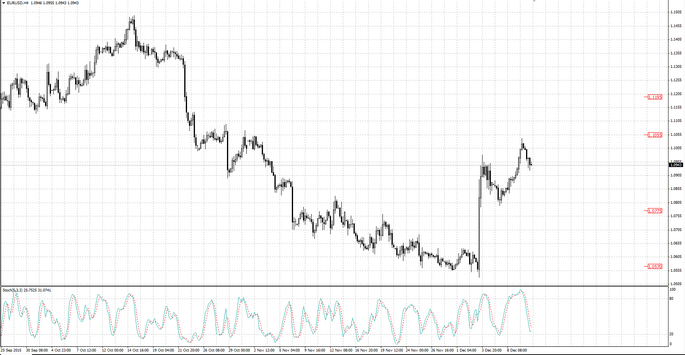 December 11, 2015
---
The US published jobless claims report. According to the US Labor Department the initial jobless claims number became more than forecasted 269 thousand having increased to 282 thousand. We believe that the EUR/USD pair correctional phase has approached to its end. The United States pleased traders with the retail sales strong data cheering "bears" to short. The US and the Germany government bond yields have grown which increased the investment' attractiveness in the US assets. Markets expect that the FOMC will raise its key rate by 0.25% on December 16th which strengthened the Fed and the ECB monetary policy divergence that will contribute to the single European currency reduction. The pair euro/dollar showed a decrease by the end of the trades yesterday.
The UK government bond yields rose relative to their US and Germany counterparts which supported the demand for the British assets. The Bank of England monetary policy meeting has been held. The UK inflation has been 0.16% for the first ten months of this year which is 0.62% less than in the same period in 2014. The labor market is showing a stable positive dynamics at the same time: the unemployment rate for the first three quarters of this year decreased by 0.4% to the mark of 5.3% while the average earnings growth for the third quarter amounted to 3% in annual terms. The pair pound/dollar slightly decreased.
The Japanese and the US differential government bond yields increased the investment' attractiveness into the US assets supporting the demand for the dollar. The high-tech sector was the decline leader in the North American and European equity markets and the growth leader was the "protective" communal sector. However after a short-term growth the pair dollar/yen decreased.
Publication source
---
Fort Financial Services information
Fort Financial Services reviews
October 26, 2016
Asian stock markets are mostly down, with Japan a notable outperforming (closing up and indices holding on to modest gains as the Yen continued to decline against the Dollar...
---
October 26, 2016
The Australian Bureau of Statistics released the consumer price index data for the third quarter. Official records showed that CPI advanced 1.3% on the year in the third quarter of 2016...
---
October 25, 2016
Asian stock markets are mostly down, as the positive confidence indicators out of Europe and the U.S. yesterday were overshadowed by weak GDP numbers from South Korea, which weighed on most markets. Topix and Nikkei outperformed, with a weaker Yen underpinning exporters...
---