29 December, 2015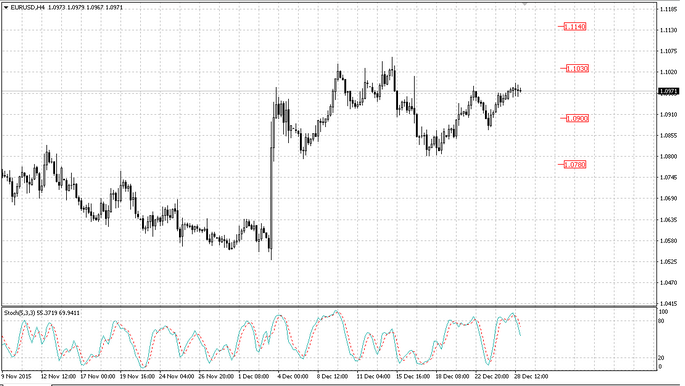 The major pairs were traded without significant drivers. The pair EUR/USD showed the bullish sentiment on Monday. Last week, investors completely ignored the positive news flow on the US dollar which indicates the strong buyers presence. The important macroeconomic statistics is not expected before the NY and the bulls are trying to disperse the quotes up on less liquid markets. The trades on the pair euro/dollar closed with a growth.
The pound remained under pressure amid a general distancing prospects of the Bank of England rate hike. Traders expected it to happen in the first quarter of next year. However, the weak UK statistics brought some changes in the forecasts. The UK published the secondary housing market report - according to the BBA, the number of approved mortgage loans fell to 44,960 from 45,463 vs. 46,200 in the country. The pair pound/dollar fell by the end of the trades.
The initial catalyst for the yen strengthening was the Kuroda's comments where he expressed confidence that the economy was on track to achieve the 2% target level of consumer prices. However, he made it clear that the regulator would continue to stay within the QQE framework. The pair dollar/yen showed a slight decrease amid this background.
---
Source link
---
---