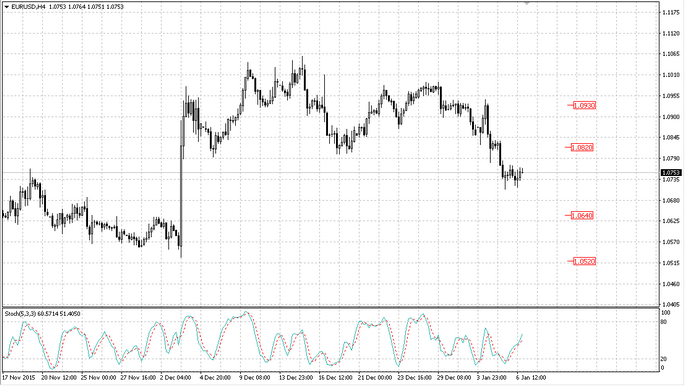 January 7, 2016
---
Investors keep buying the dollar. Trading volumes are higher than in the same days last year. The euro area employment data pleased traders. The Spain unemployed number decreased by 55.8 thousand. vs. expected of 52.6 thousand. The same index is 55.8 thousand in Germany. The forecast was 52.6 thousand. The pair euro/dollar showed a slight growth.
The UK debt market is now set against the bulls: the 10-year UK government bonds yield is reduced relative to their US and Germany counterparts reducing the Cable investments attractiveness. By the end of the trades the pair pound/dollar decreased.
Now investors are more alarmed of the Chinese economy state than six months ago, having started buying the dollar. China conducted a currency intervention at 19.9 billion dollars to support the yuan. The operation was a success - the dollar fell from 6.54 yuan to 6.52. As about the pair dollar/yen – it showed a slight decrease.
The commodity currencies again suffered from the Chinese economy weak data releases. Australian and New Zealand dollars fell most of all.
Publication source
---
Fort Financial Services information
Fort Financial Services reviews
October 21, 2016
The price maintained its bearish tone on Thursday. The EUR/USD pair stayed around its recent lows during the day. The euro slightly strengthened towards 1.1000 ahead of the US opening. The 50-EMA limited the euro recovery in the 1 hour chart...
---
October 21, 2016
Asian stock markets are narrowly mixed, with Japanese bourses managing marginal gains as the Yen falls against the Dollar. Stock futures in the U.S. are down...
---
October 21, 2016
The ECB monetary policy meeting yesterday saw the euro give up its intraday gains to close on a bearish note. As Draghi signaled that the central bank would need time to assess the monetary policy situation...
---