13 January, 2016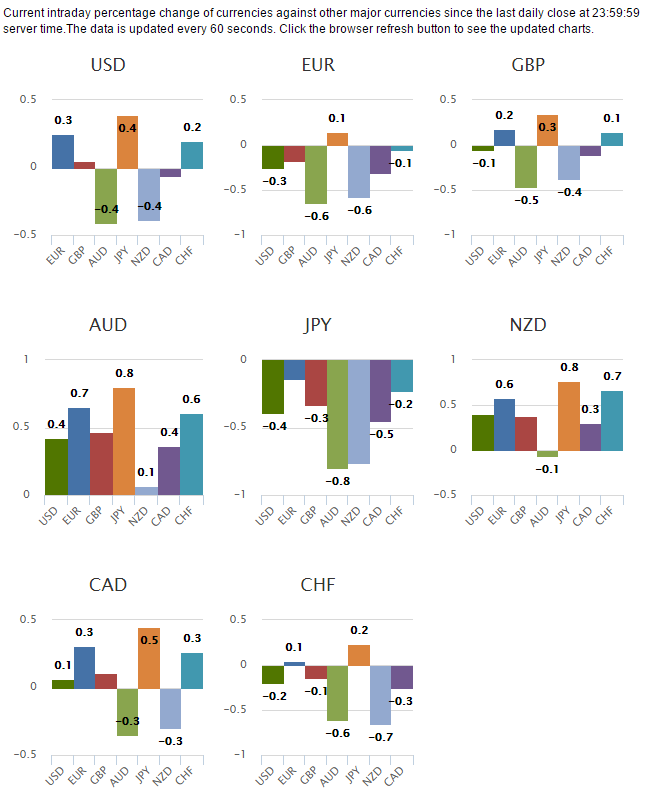 The dollar is firmer against the yen and euro today, but softer against outperforming Aussie and Kiwi dollars and near net unchanged against the Canadian dollar, despite a 1% gain in NYMEX crude futures. Risk appetite picked up a little in Asia, with most stock markets outside China rebounding. A rise in Chinese exports and the PBoC's maintaining of the daily fix of the CNY near unchanged for a fourth straight day helped calm investor sentiment. AUDJPY, a barometer of China-related sentiment, has breached its previous day's peak for the first time in eight sessions, and is up by 0.8% on the day, which is the biggest mover out of the dollar pairings and currency crosses that we track.
USDJPY, Daily
USD has fallen against the JPY due to safe haven flows seen after Chinese stock market circuit breakers stopped the trading only after 15 minutes of trading as the market fell by more than 7%. Now USDJPY has been oversold and during last two days has stabilized. This was due to the market moving near the August lows and traders are now trying to push the pair higher. Market has now moved above Monday's high and broken out of the descending regression channel in the 4h chart. This is a bullish sign after the market had the first proper up day on Monday since December 17th. The 4h chart reveals that this market is at the time of writing battling with the upper Bollinger Bands and the 50 period SMA. The fact that market has managed to break above 118.06 and created a higher low in the hourly time frame is encouraging. If the market holds this level and clear the Bollinger resistance above it has space to move up to 120 region where a resistance coincides roughly with the 50% Fibonacci level at 120.26. The next support levels below the latest low of 116.70 are at 116.19, 115.83 and 115.60.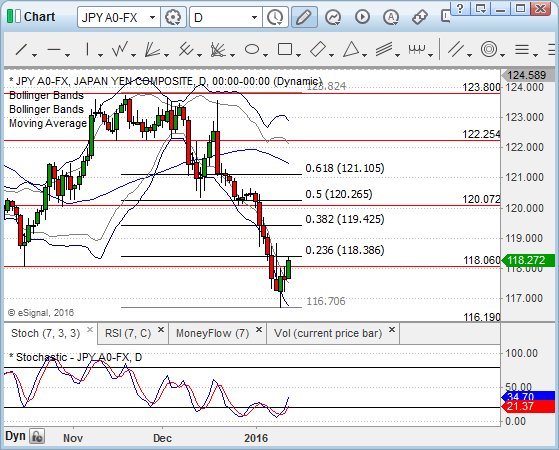 NZDJPY
NZDJPY has fallen to a range that constrained its movements in September. This has supported the price and like in USDJPY there are signs of NZDJPY turning higher as well. Day before yesterday the pair created the first upside candle after falling for seven consecutive trading days. Now the pair is trading above Monday's high and has broken out of the bearish channel in 4h chart. Price is also trading above a 4h triangle formation and 30 period SMA but below the upper 4h Bollinger Bands. As JPY is getting stronger against the other currencies as well it is likely that the NZDJPY also to work its way higher. This is supported by a successful test of the 77.32 level and a higher low in the hourly chart. The region of 79.45 is a major resistance while significant daily support levels are at 76.13, 74.93 and 74.47.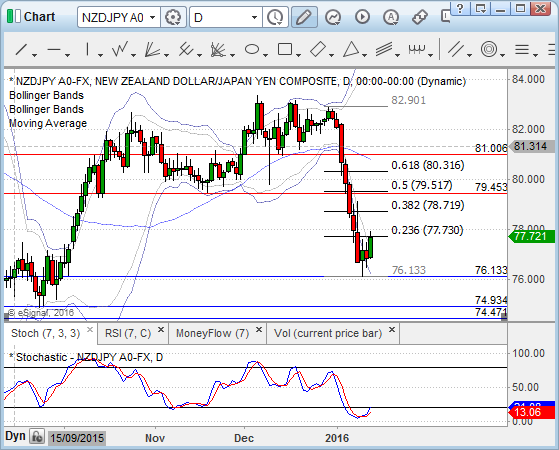 ---
Source link
---
---