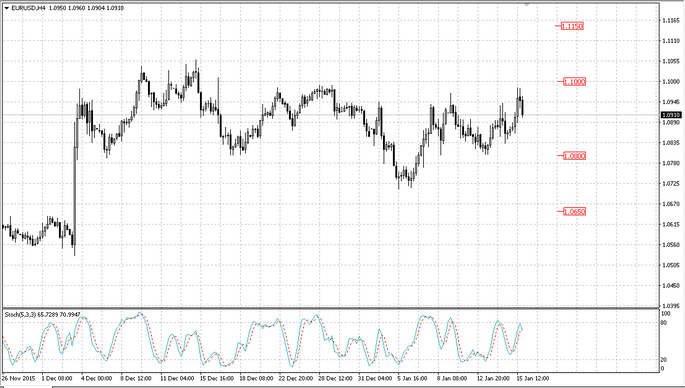 January 18, 2016
---
The market was quite volatile last Friday, still in general it tends to the dollar strengthening. The heterogeneous movement was mainly due to the stock and commodity markets instability. Besides the market sentiments, the currency dynamics was influenced by the European and the UK Central Banks while the macro data remained practically unnoticed.
The German 2015 GDP is encouraging. The GDP growth was 1.7% due to the personal consumption, the government spending and the investment growth. The positive data have helped to reduce the yields differential on the US and Germany government bonds. The Eurozone published the November trade balance. The data came in at the level 23,6B. By the end of the trades the pair euro/dollar decreased.
The debt market reacted to the British monetary authorities statements by the government bonds yields lowering in relation to its US and Germany counterparts. That fact, of course, reduces the investments attractiveness to the British assets. The Bank of England posted the Credit Conditions Survey. The pair pound/dollar fell by the end of the trades.
The demand for risky assets keeps growing which is a negative factor for the Japanese yen as a funding currency. One of the last Friday key events was the USA retail sales report (-0,1% against the forecasted 0,2%) where the producer prices (on the forecasted level of 0,2%) and the Michigan University consumer confidence index (93,3 against the forecasted 93,0) were announced. The pair dollar/yen closed the trades with a decrease.
Publication source
---
Fort Financial Services information
Fort Financial Services reviews
February 22, 2017
The Australian dollar is holding steady today with analysts deeply divided over the direction of the currency as the year unfolds. At 8.31pm (GMT) the Aussie dollar was trading at US76.81c virtually unchanged from yesterday's trading...
---
February 22, 2017
The economic calendar yesterday was dominated by flash PMI numbers from the Eurozone, all of which broadly showed that economic momentum in the region continued to gather pace...
---
February 21, 2017
While the U.S. dollar was seen slipping during a quiet trading session on Monday which saw the U.S. markets closed, the greenback got a boost with hawkish comments from Fed's Patrick Harker from Philadelphia...
---