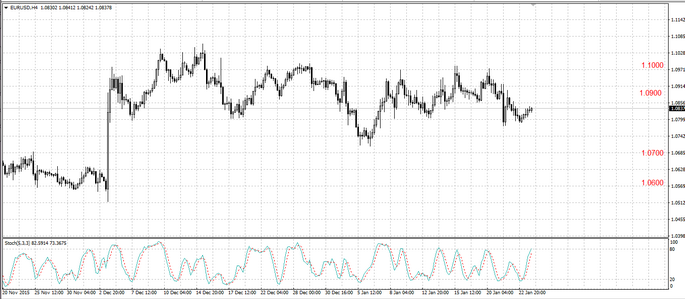 January 26, 2016
---
The preliminary Eurozone business activity data came in worse than expected, in fact, the release pointed to a clear deterioration. We believe that report was not a reason for the euro weakening, as it is necessary to wait for more definitive data. The main reason was the Dragi's performance who hinted at the possible quantitative easing program expansion.
The debt market still shows an increase optimism regarding the British assets. The EUR/GBP long positions closure, after the ECB meeting on January the 21st , plays into the Sterling bulls hands. The UK December retail sales fell by 1.0% against the forecast of -0.1%.
The Japanese yen has safely returned to the strategic range of 118.40-120.70 which has been controlled by the BoJ entire 2015. Still the BoJ recently moved away from the yen control, focusing on the general economy problems. According to the Finance Ministry the December exports continued to decline. Many economists believe that the Chinese economy weakening is a reason of this decline. Still the yen disregarded this report.
The oil market strengthening is a welcome factor for the commodity currencies. However, last Friday "black gold" growth did not support the Australian and New Zealand dollars.
Publication source
---
Fort Financial Services information
Fort Financial Services reviews
December 8, 2016
U.S. equities edged higher to post new highs in yesterday's trading marking one of the strongest one day gains since the November elections. The DJIA gained 1.6% while the S&P500 closed with 1.3% gains...
---
December 8, 2016
US markets saw a massive rise today as the Dow was up 300 points and the S&P 500 was up 29 points showcasing that investors believe the advent of Trump will have a positive effect on the US economy.
---
December 7, 2016
The pound has come under pressure in London trading today. EURGBP buying has been a driver, with the cross rallying some 0.5% to a peak of 0.8510, since ebbing to around 0.8490. Gains failed to sustain above the 20-day moving average, which is at 0.8503...
---