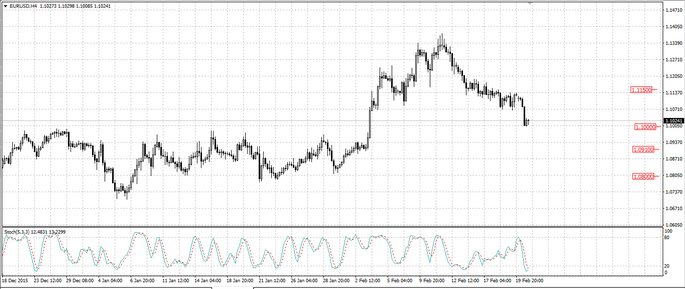 February 23, 2016
---
The US consumer price index for January rose by 1.4% year over year, beating our expectations about a growth by 1.3%. The core inflation, which excludes food and energy, rose 2.2%, also more than expected.
There was a decrease for demand on euro because the composite PMI fell down. The composite PMI is the combination of the manufacturing and services sectors activities, it reached a 13-month low of 53.0 in February from January's value of 53,6. Economists expected 53.3.
British Prime Minister David Cameron said that he had agreed with the European Union on the exceptional conditions of membership within the union. Still, according to his campaign promises, he would held a referendum where the country would decide to stay or not within the EU.
According to the preliminary estimates, the Japanese manufacturing sector index activity for February came in at 50.2, while experts expected it to fall from 52.3 to 52.0 last month.
Publication source
---
Fort Financial Services information
Fort Financial Services reviews
October 21, 2016
The price maintained its bearish tone on Thursday. The EUR/USD pair stayed around its recent lows during the day. The euro slightly strengthened towards 1.1000 ahead of the US opening. The 50-EMA limited the euro recovery in the 1 hour chart...
---
October 21, 2016
Asian stock markets are narrowly mixed, with Japanese bourses managing marginal gains as the Yen falls against the Dollar. Stock futures in the U.S. are down...
---
October 21, 2016
The ECB monetary policy meeting yesterday saw the euro give up its intraday gains to close on a bearish note. As Draghi signaled that the central bank would need time to assess the monetary policy situation...
---