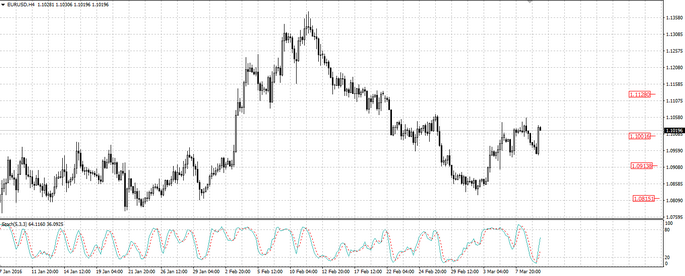 March 10, 2016
---
This week is poor with news. There is one important exception: the ECB meeting on Thursday, March 10. The ECB President Draghi has repeatedly made it clear that the ECB is ready to support the economic growth of the Eurozone by their actions. The euro was effected by expectations that the European Central Bank was likely to soften the monetary policy again this week. The ECB is expected to cut the rates further into negative territory on Thursday.
Manufacturing Production in the UK increased in January by 0.7%, vs the expectations of 0.2%, as well as the decline in the month before by 0.3%. In annual terms, Manufacturing Production fell by 0.1%, although we expected a decrease by 0.7%. Pound remained under pressure amid uncertainty about the Brexit results.
Publication source
---
Fort Financial Services information
Fort Financial Services reviews
December 9, 2016
The single currency was weaker after the European Central Bank decided yesterday that it would continue with its bond purchases program. The ECB extended its QE plans from March 2017 to the end of the year...
---
December 9, 2016
The global stock market rally, which was underpinned by further ECB stimulus measures yesterday and a rise in oil prices, continued in Asia overnight, with most markets moving higher...
---
December 9, 2016
Markets have thrown caution to the wind when it comes to movements as of late as once again US equities set the scene with another stellar rise, though not as big as yesterdays...
---