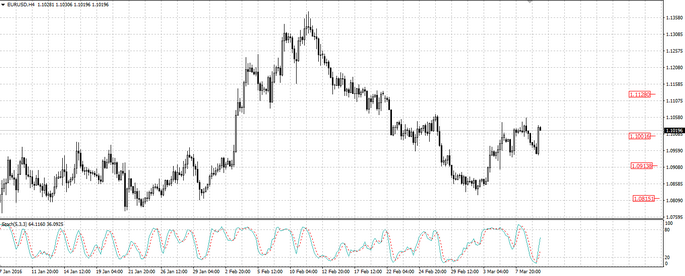 March 10, 2016
---
This week is poor with news. There is one important exception: the ECB meeting on Thursday, March 10. The ECB President Draghi has repeatedly made it clear that the ECB is ready to support the economic growth of the Eurozone by their actions. The euro was effected by expectations that the European Central Bank was likely to soften the monetary policy again this week. The ECB is expected to cut the rates further into negative territory on Thursday.
Manufacturing Production in the UK increased in January by 0.7%, vs the expectations of 0.2%, as well as the decline in the month before by 0.3%. In annual terms, Manufacturing Production fell by 0.1%, although we expected a decrease by 0.7%. Pound remained under pressure amid uncertainty about the Brexit results.
Publication source
---
Fort Financial Services information
Fort Financial Services reviews
January 20, 2017
Asian stock markets were mixed overnight, after U.S. and European shares closed in the red Thursday. Japan and mainland China bourses managed to move higher (Chinese GDP beat expectations at 6.8%)...
---
January 20, 2017
UK retail sales fell most since 2012. We see he fastest pace of decline in almost five years in December. It is due to sales of... pretty much everything from household goods to clothing and food...
---
January 20, 2017
Investors await Trump's inauguration and speech due later today as he takes office as the 45th President of the United States. The U.S. dollar was seen giving up some of the gains yesterday with some volatility coming off the EURUSD on the back of the ECB meeting...
---