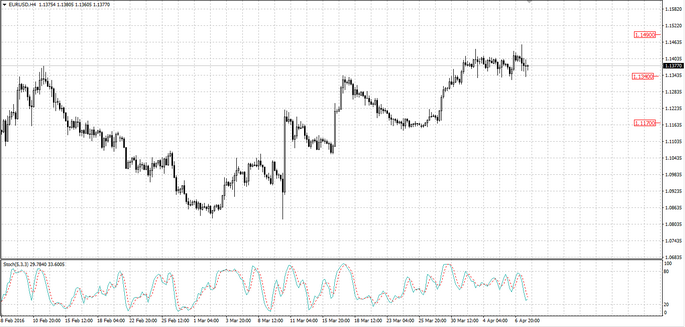 April 8, 2016
---
The market received a weak Industrial Production report. The index lost 0.5%, the forecast was 1.8%. The published Fed minutes confirmed Yellen's words regarding the external risks and slowing down with the rate hike. The market lowered its expectations to 46.5% that the Fed would hike the rate in September. At the same time the market gives 50% that the rate hike will happen in November and 52.5% that in December.
The ECB minutes publication and Mario Draghi's performance became the main events of Thursday. Initial Jobless Claims showed 267K with the forecast of 270K. Consumer Credit Change showed $17,22B with the forecast of 14.74B
The UK published House Prices report for March. The housing prices rose by 10.1%. Economists expected that the growth rate slightly would weaken to 9.5%. The housing prices rose by 2.6% in monthly terms. Analysts expected the prices to grow only by 0.7%.
Publication source
---
Fort Financial Services information
Fort Financial Services reviews
December 2, 2016
Revealed a solid 53.2 November ISM reading and a 0.5% October construction spending rise that followed big upward Q3 revisions, both of which lifted prospects for GDP. We also saw a 17k Thanksgiving week spike in claims that reversed the remarkably tight 333k Veteran's Day figure...
---
December 2, 2016
I do apologise in advance for bombarding you with lots of commodity reports, but ahead of Friday's NFP report, the FX markets tend to create lots of false moves, so it is difficult to make much of todays moves...
---
December 2, 2016
Its payrolls Friday and the markets are expecting to see a solid print for November following Wednesday's ADP payrolls increase. Yesterday, the ISM and Markit's manufacturing PMI showed a strong increase in the reading...
---