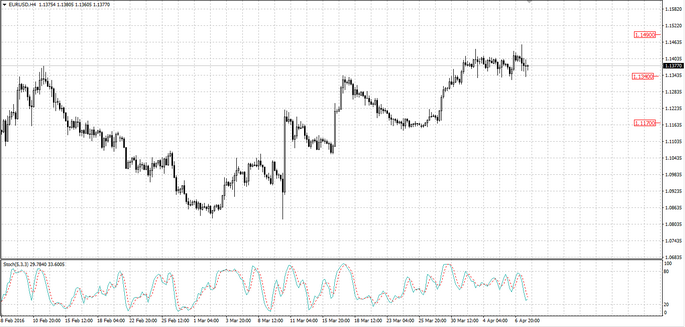 April 8, 2016
---
The market received a weak Industrial Production report. The index lost 0.5%, the forecast was 1.8%. The published Fed minutes confirmed Yellen's words regarding the external risks and slowing down with the rate hike. The market lowered its expectations to 46.5% that the Fed would hike the rate in September. At the same time the market gives 50% that the rate hike will happen in November and 52.5% that in December.
The ECB minutes publication and Mario Draghi's performance became the main events of Thursday. Initial Jobless Claims showed 267K with the forecast of 270K. Consumer Credit Change showed $17,22B with the forecast of 14.74B
The UK published House Prices report for March. The housing prices rose by 10.1%. Economists expected that the growth rate slightly would weaken to 9.5%. The housing prices rose by 2.6% in monthly terms. Analysts expected the prices to grow only by 0.7%.
Publication source
---
Fort Financial Services information
Fort Financial Services reviews
January 20, 2017
Asian stock markets were mixed overnight, after U.S. and European shares closed in the red Thursday. Japan and mainland China bourses managed to move higher (Chinese GDP beat expectations at 6.8%)...
---
January 20, 2017
UK retail sales fell most since 2012. We see he fastest pace of decline in almost five years in December. It is due to sales of... pretty much everything from household goods to clothing and food...
---
January 20, 2017
Investors await Trump's inauguration and speech due later today as he takes office as the 45th President of the United States. The U.S. dollar was seen giving up some of the gains yesterday with some volatility coming off the EURUSD on the back of the ECB meeting...
---