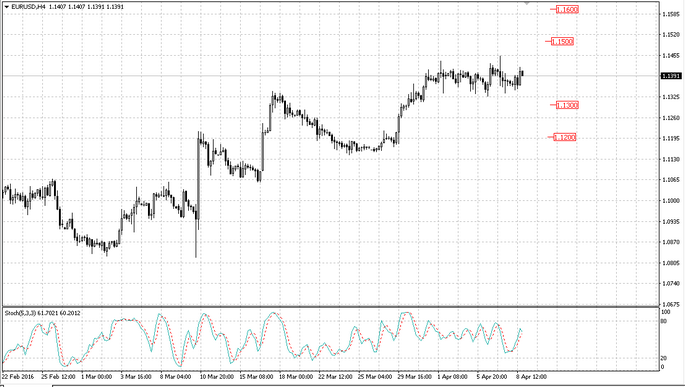 April 11, 2016
---
Based on the Fed minutes, the Central Bank is unlikely to hike the interest rates until June amid the concerns about the global economic growth. The Fed minutes pressured the dollar, still it could show a short-term growth after Janet Yellen's speech. According to Janet Yellen the rate hike is still part of the regulator's plans for this year.
The fact that the European Central Bank confirmed its readiness to stimulate the economy if necessary weakened the euro. However by the end of the trades the pair euro/dollar slightly increased.
In economic news, the weak economic reports in the UK did not support the pound which stopped growing against the US dollar. At the same time the dollar remained fragile due to the Fed cautious position regarding the rates hike. By the end of the week the pair pound/dollar showed a growth.
The yen growth was stopped by The Bonds Market growth as well as the possible intervention by the Japanese Central Bank. In addition, the Current Account for February increased to 2,434.9B compared with 520.8B in the previous month. Nevertheless the pair dollar/yen closed the trades with a decrease.
Publication source
---
Fort Financial Services information
Fort Financial Services reviews
January 16, 2017
U.S. markets are closed Monday for Martin Luther King Day. This will be a busy week for traders, with the inauguration of president-elect Trump on Friday headlining...
---
January 16, 2017
U.S. markets are closed today on account of Martin Luther King Day. Economic data is quiet ahead of another busy week. The Bank of England Governor, Mark Carney will be speaking later this afternoon and his comments come a day before the British PM Theresa May will be holding her press conference on Brexit...
---
January 13, 2017
Aftershocks from President-elect Trump's campaign-like press conference, which had weighed on global stock markets and yields started to recede late in the U.S. session and U.S. equities managed to recover part of their losses...
---