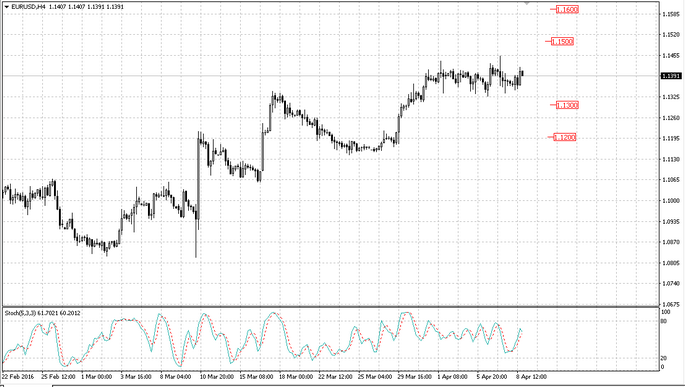 April 11, 2016
---
Based on the Fed minutes, the Central Bank is unlikely to hike the interest rates until June amid the concerns about the global economic growth. The Fed minutes pressured the dollar, still it could show a short-term growth after Janet Yellen's speech. According to Janet Yellen the rate hike is still part of the regulator's plans for this year.
The fact that the European Central Bank confirmed its readiness to stimulate the economy if necessary weakened the euro. However by the end of the trades the pair euro/dollar slightly increased.
In economic news, the weak economic reports in the UK did not support the pound which stopped growing against the US dollar. At the same time the dollar remained fragile due to the Fed cautious position regarding the rates hike. By the end of the week the pair pound/dollar showed a growth.
The yen growth was stopped by The Bonds Market growth as well as the possible intervention by the Japanese Central Bank. In addition, the Current Account for February increased to 2,434.9B compared with 520.8B in the previous month. Nevertheless the pair dollar/yen closed the trades with a decrease.
Publication source
---
Fort Financial Services information
Fort Financial Services reviews
October 21, 2016
The price maintained its bearish tone on Thursday. The EUR/USD pair stayed around its recent lows during the day. The euro slightly strengthened towards 1.1000 ahead of the US opening. The 50-EMA limited the euro recovery in the 1 hour chart...
---
October 21, 2016
Asian stock markets are narrowly mixed, with Japanese bourses managing marginal gains as the Yen falls against the Dollar. Stock futures in the U.S. are down...
---
October 21, 2016
The ECB monetary policy meeting yesterday saw the euro give up its intraday gains to close on a bearish note. As Draghi signaled that the central bank would need time to assess the monetary policy situation...
---