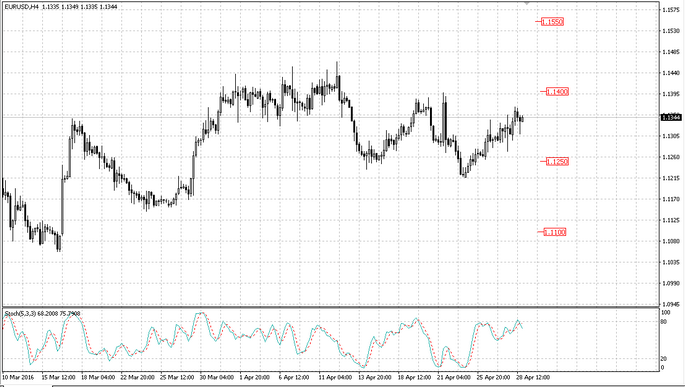 April 29, 2016
---
The Eurozone published the inflation report for Germany (0,2%) and Economic Sentiment Indicator (103,9). In addition, Germany published Unemployment Rate which remained unchanged at 6.2% (in line with the forecasts). Unemployment Change showed -16K.
The UK published Nationwide Housing Prices for April (on a monthly and annual basis). The index showed 0.2% m/m after the previous 0.8% m/m.
The US GDP for the 1st quarter became the main event of the day (the 1st assessment). The index came in at 0.5%, the forecast was 0.7% vs. 1.4% in the 4th quarter. Initial Jobless Claims showed 257K (the previous value was 247K, the forecast was 260K).
The Bank of Japan did not change its monetary policy and did not extend the stimulus rate. The Central Bank is still focused on the increase in the monetary base by 80 trillion yen per year, the deposit rate remained unchanged at - 0.1%.
Publication source
---
Fort Financial Services information
Fort Financial Services reviews
October 21, 2016
The price maintained its bearish tone on Thursday. The EUR/USD pair stayed around its recent lows during the day. The euro slightly strengthened towards 1.1000 ahead of the US opening. The 50-EMA limited the euro recovery in the 1 hour chart...
---
October 21, 2016
Asian stock markets are narrowly mixed, with Japanese bourses managing marginal gains as the Yen falls against the Dollar. Stock futures in the U.S. are down...
---
October 21, 2016
The ECB monetary policy meeting yesterday saw the euro give up its intraday gains to close on a bearish note. As Draghi signaled that the central bank would need time to assess the monetary policy situation...
---