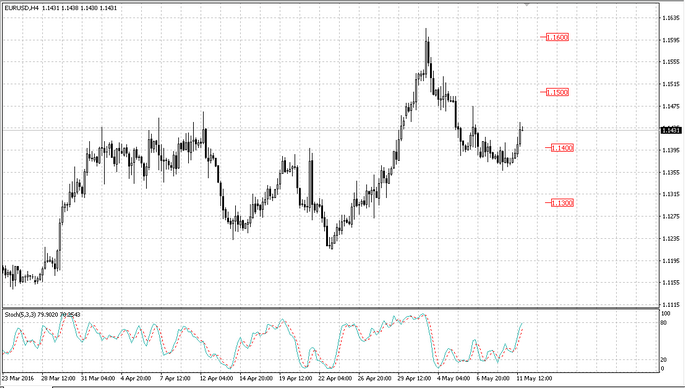 May 12, 2016
---
The major pairs corrected against the US dollar yesterday. The EU did not publish anything important and the market volatile was low. The British statistics was not able to impact the market through the main cross-pair euro/pound and all trades were calm and peaceful.
The lack of drivers calmed the UK market. Still the upcoming referendum may become one of the drives in the near future. According to Michael Sanders (the Bank of England Monetary Committee representative) if Britain votes for the exit from the EU, the Central Bank will be forced to raise the rates to 3.5% by the end of 2017. If the country leaves the EU union that might trigger the collapse of the pound and will increase the inflation.
On Wednesday, the dollar fell against the yen, as investors took profits. This was after the recent rally reaching the two-week highs and the Japanese statements about its readiness for an intervention. However, many investors expect that Japan will stay away from any action to weaken the yen before the G7 meeting.
Publication source
---
Fort Financial Services information
Fort Financial Services reviews
January 20, 2017
Asian stock markets were mixed overnight, after U.S. and European shares closed in the red Thursday. Japan and mainland China bourses managed to move higher (Chinese GDP beat expectations at 6.8%)...
---
January 20, 2017
UK retail sales fell most since 2012. We see he fastest pace of decline in almost five years in December. It is due to sales of... pretty much everything from household goods to clothing and food...
---
January 20, 2017
Investors await Trump's inauguration and speech due later today as he takes office as the 45th President of the United States. The U.S. dollar was seen giving up some of the gains yesterday with some volatility coming off the EURUSD on the back of the ECB meeting...
---