For over 12 years of its ongoing activity Forex-Ratings.com keeps track of the top-class forex companies as well as of the prospective new brokerages that have entered the market not so long ago. We renew our database day by day, and are always open to share the collected information with our community members. We deem it important to provide forex data as objective and transparent as possible, so that forex traders clearly understand the strong and the weak points of the companies currently working on the global forex market.
---
Top 10 Forex Brokers in October 2020: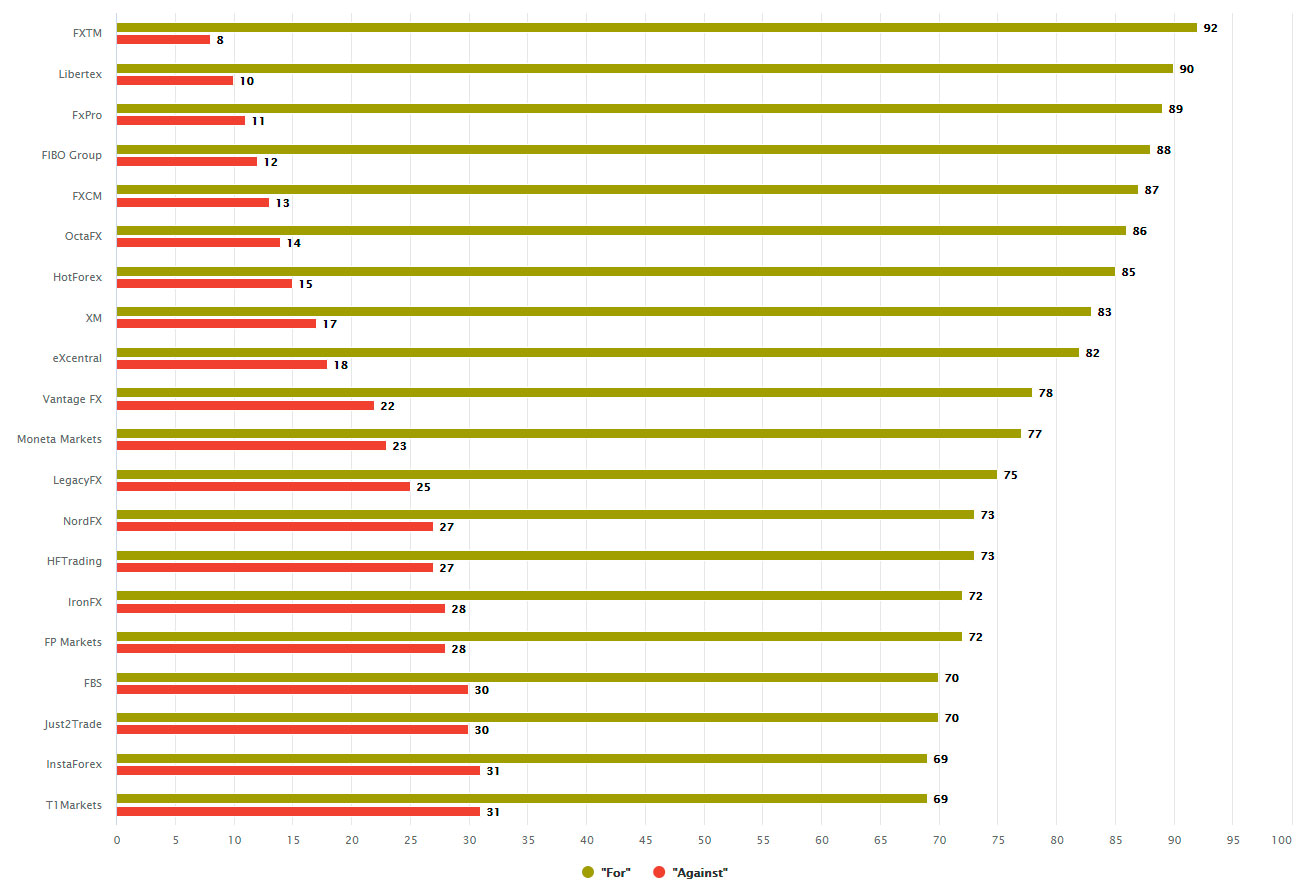 Such are results of the October 2020 voting. In November the entire configuration may turn out to be completely different, and this depends so much on each and every vote cast during the month. Our site is a meeting point where any trader can express their opinion and discuss any aspects of forex with fellow traders.
To ensure fairness and reliability of the current voting results the statistics of the previous is automatically transferred to the site's archive upon the expiry of the month. On the first day of the new month the voting starts from 'zero' point. This is why regular voting and reviewing of the fx brokers activities on our site makes real sense.