Forex-Ratings.com is a forex database and assessment platform. It is up and going continuously on since 2006. The site comprises a colossal fx database with details of operational activity of the most of the currency trading companies working worldwide. We work on improving all aspects of the trading process to support the two-way constant communication of brokers and their clients, which means both large institutions and individual traders.
Based on years of practical work, we at Forex-Ratings.com presume that any forex broker, including the big names, needs to be evaluated properly when a trader looks for a forex company to trade with. Right from the very beginning it is important to have a clear concept of the broker and to realize whether the offered trading conditions meet the trader's expectations.
It is a fact that even brand-new companies may show excellent performance, with well-targeted business solutions and proper client policy. Actual profiles of fx brokers that are available on Forex-Ratings.com can be of critical impotance when it comes to choosing the right forex broker.
Top 10 Forex Brokers in April 2021: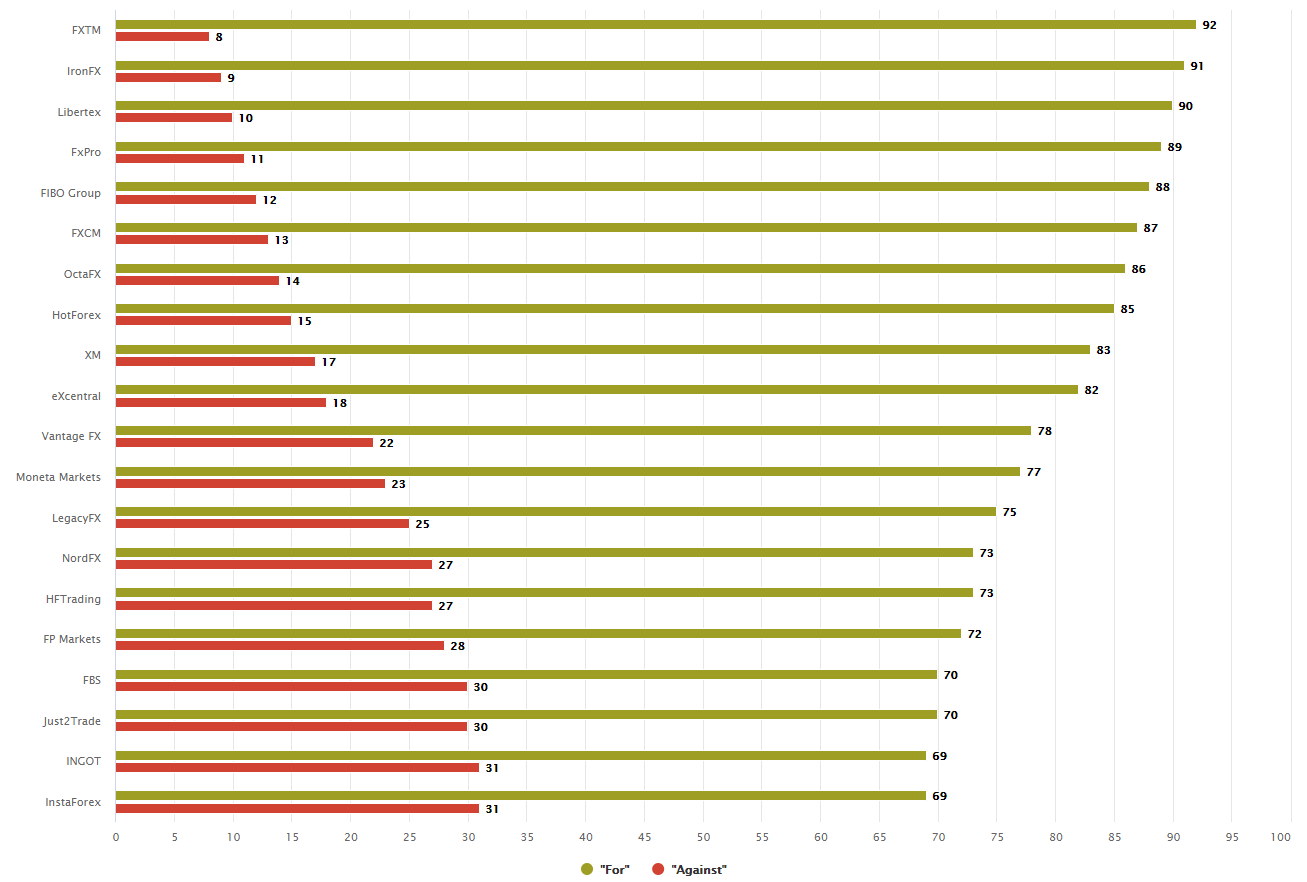 Such are results of the April 2021 voting. In November the entire configuration may turn out to be completely different, and this depends so much on each and every vote cast during the month. Our site is a meeting point where any trader can express their opinion and discuss any aspects of forex with fellow traders.
To ensure fairness and reliability of the current voting results the statistics of the previous is automatically transferred to the site's archive upon the expiry of the month. On the first day of the new month the voting starts from 'zero' point. This is why regular voting and reviewing of the fx brokers activities on our site makes real sense.